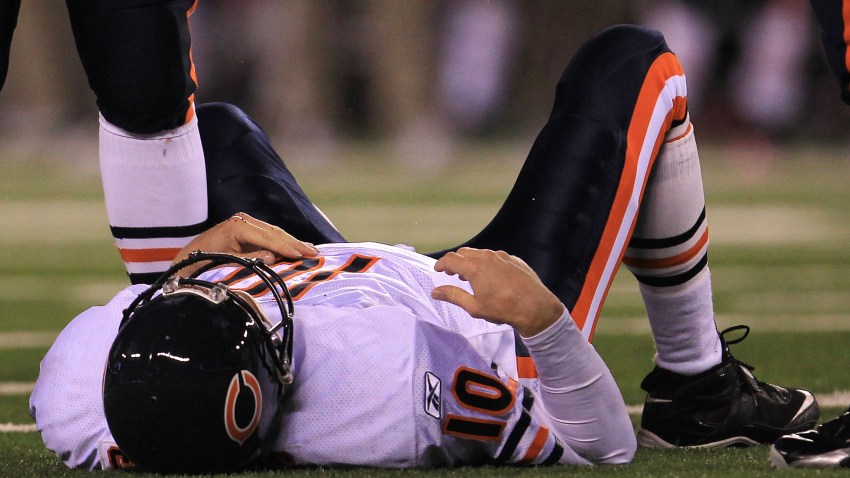 There was some tough competition for Miss USA 2014, but it was Nia Sanchez, Miss Nevada, who walked away wearing the crown.
The 24-year-old is gorgeous, obviously, but she's more than just a pretty face. Here are five things you need to know about the newly crowned Miss USA.
1. She Didn't Have a Picture Perfect Upbringing: Before the California-born beauty was vying for a tiara, she and her family were looking for a place to live. When she was just six years old, Sanchez and her mother stayed in a women's shelter for two months before moving in with a relative. "It was great because they provided day care for us while she was out there trying to save up," the beauty queen said in an interview with Las Vegas Weekly. Now, she volunteers with Shade Tree, a women's shelter in Las Vegas.
NEWS: Miss Nevada USA crowned Miss USA 2014
2. She Can Hold Her Own in a Fight: Sanchez holds a fourth-degree black belt in Taekwondo. "I started training when I was 8, and I started teaching when I was 12, and I was a certified instructor when I was 15," she said. "It's a good workout. It's a full body workout. I never get more tired working out than when I'm at the studio."
3. She's A Real Life Disney Princess: Yes, seriously. Sanchez has worked as a variety of face characters at Hong Kong Disney, including Cinderella, Princess Aurora, Belle and Snow White.
PHOTOS: More stars' Disney princess style
4. She's Got Big Plans: Sanchez told Las Vegas Weekly she hopes to continue "modeling while I'm young and can enjoy it," but she also wants to focus on family life in the future. "...To be honest, I really see myself being a mom," she said. "I don't know if that sounds silly, but I love children, and I just want to be a good wife and a mom and really be able to raise my children. And I can see myself doing something off to the side like working at a day care or teaching martial arts at a taekwondo studio cause I've done that most of my life."
5. She's Taken: Sorry, fellas, Nia's got a man. She frequently Instagrams pics with her boyfriend, actor Daniel Booko.
Copyright E! Online