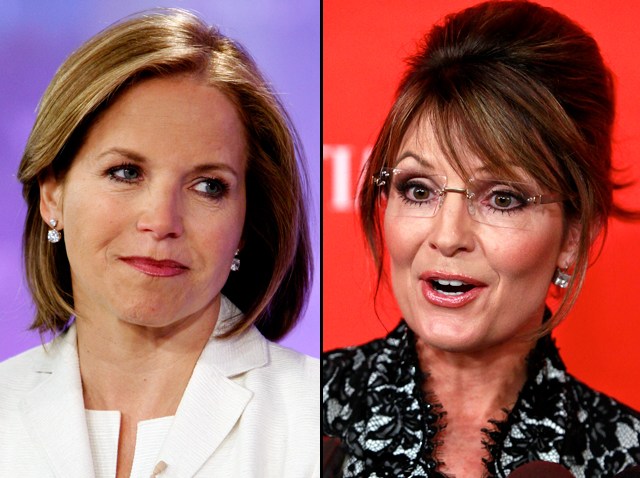 Newly surfaced footage of CBS anchorwoman Katie Couric warming up during the 2008 Republican National Convention seems to show her making fun of the Palins.
"Where the hell do they get these names?" Couric says on the tape after mentioning Sarah Palin's youngest son, Trig, and her oldest, Track.
Couric also jokes about the pronunciation of Wasilla, Palin's Alaskan hometown, and, noting Palin's parents were out hunting caribou, the anchor says, "You can't make this up."
The video was shot weeks before Couric's contentious interview with Palin. That interview left Palin's detractors claiming she'd been exposed as a lightweight and her supporters claiming she'd been badgered by a left-wing media doyenne.
While the footage will likely fuel Palin's distaste for Couric, CBS downplayed the two-year-old tape in a statement.
"It must be a slow news day for this video to be getting so much attention," the statement said.