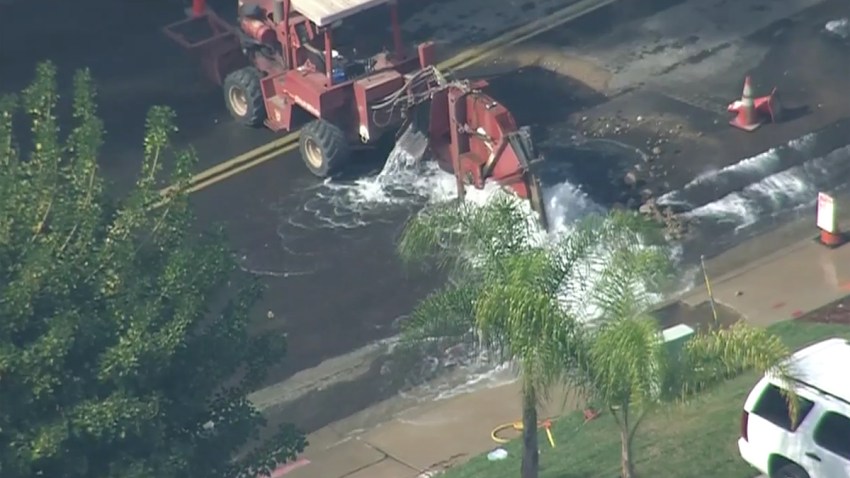 A busted water main in Kearny Mesa Wednesday caused water to gush into streets and left surrounding office buildings without water for the remainder of the day, officials said.

According to Arian Collins, supervising public information officer for the City of San Diego Public Utilities Department, a private contractor struck a 12-inch concrete main around noon on Murphy Canyon Road at Clairemont Mesa Boulevard.

The collision caused the water main to break, with lots of water quickly flowing into the streets.

By 1:45 p.m., Collins confirmed the water had been shut off and four nearby office buildings in the 4800 through 5000-blocks of Murphy Canyon Road were left without service.

Collins said crews are working to repair the main and expect to complete the work by midnight.

A SigAlert has been issued for the 4800 through 5000-blocks of Murphy Canyon Road and traffic delays are expected in the area for the next several hours. Police are on scene providing traffic control and detouring drivers.

Collins said the incident is under investigation.
For now, the city will repair the break. However, pending the outcome of the investigation, Collins said it's possible the city will seek to recover repair costs from the contractor allegedly at fault.