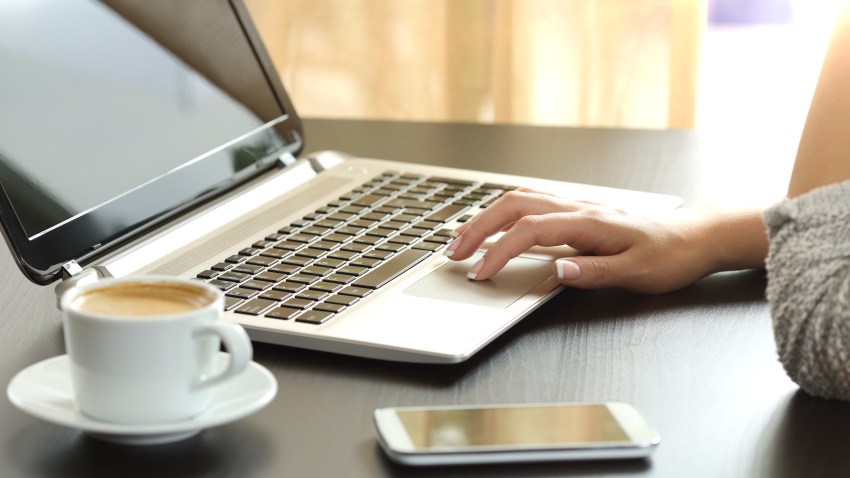 While more and more people are under quarantine either by medical requirement or government guidance, it may be a challenge to keep entertained while indoors for an extended period of time. With local webcams that offer sights of beloved, familiar views and links that offer entertainment, it doesn't have to be.
San Diegans – or anyone for that matter – can keep cabin fever at bay and enjoy local sights from the comfort of their own homes. With the numerous webcams available, viewers can immerse themselves in the wild that is the San Diego Zoo, the serene mountain views of Mount Palomar and the tranquil waves along our coast.
Activities
Inspiration for at-home entertainment
Here is a list of local webcams you can watch if you miss some local spots:
In wake of the COVID-19 pandemic, businesses and artists got creative and began to utilize webcams and livestreams for consumers and fans.
Artistic Amusement
Liberty Public Market's own Lovejoy Creations Studio is streaming paint sessions online via YouTube while Artist Leslie Pierce And Something Different Studio plan to have online art classes beginning March 31.
The San Diego Museum of Art, located in Balboa Park, is offering patrons a chance to visit virtually during its closure. The SDMA mobile app provides content in various languages about works of art from the museum's collection and even offers virtual tours from the lower rotunda to the galleries and the building's façade.
Visitors can listen to audio clips on the app while looking at various works from the SDMA's exhibitions, including "Art for All." The SDMA also has a robust YouTube channel that includes short, interactive where curators tour and comment on several works of art.
Cultural Captivation
Balboa Park and the museums and cultural organizations within it are currently closed but, if you're missing the sights, the San Diego landmark is offering something called Balboa Park TV.
The online resource offers video content produced by the Cultural Partnership across 21 channels, including videos about The Fleet Science Center, the San Diego Zoo, the World Beat Center, and the Natural History Museum. The website also has those videos curated into playlists.
The USS Midway Museum has also launched a virtual experience for visitors to explore the landmar aircraft carrier from home. The digital tour is available on the USS Midway website here, and visitors can explore exhibits and ship spaces, listen to an audio tour of the museum and view an extensive naval aircraft gallery, to name a few bells and whistles.
The 360 Virtual Tour takes you to the flight deck, hangar bay and other spots via 360-degree imagery.
Online visitors can also hear from the Navy sailors who served on the USS Midway through a docuseries feature available on the website dubbed "United Stories of America."
The museum said Friday that a kid's activity element is now in development for the website, too.
Educational Entertainment
The San Diego Zoo launched its #WereHereTogether program that provides educational content for students K-12, wildlife enthusiasts, educators and parents.
Video stories, hands-on activities and games and information on how to help save species will be available for younger participants. Meanwhile, middle and high school students can enjoy the program's education on conservation and posts that show what goes on in the pathology lab of the zoo's Disease Investigations.
Fitness Fun
With many people staying indoors, Planet Fitness established a free series of workouts on Facebook Live.
Joining in on helping residents stay fit while quarantined, Little Italy-based health club Saffron & Sage is offering a daily series that will guide viewers in yoga poses, meditation and breathing practices.
Locally, Santee dance studio, Expressions Dance & Movement Center, has allowed students to continue their lessons through a livestream.