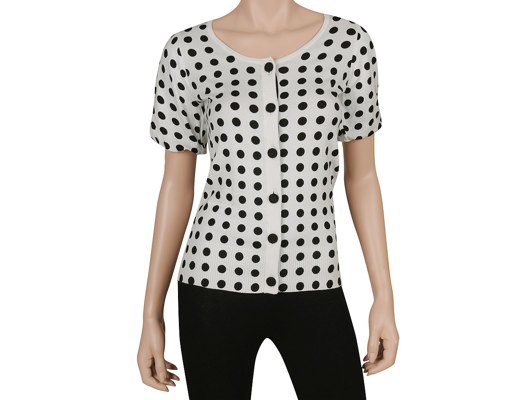 SWEET SPOT: Classic cardigans with short sleeves bring a little bit of nostalgia to any outfit. The Dotted Short Sleeve Cardigan at Forever 21 ($28) looks great alone or layered over blouses and suits a variety of occasions.
BALANCING ACT: To keep short-sleeves looking appropriate for cooler months, you have to balance them with other details. The New York & Company Boucle Cowl Tunic Sweater ($43) does it with a cozy tunic-length and an oversized cowl neck perfect for layering or showing a little shoulder.
MY TIE: Nothing brings a touch of femininity quite like a loosely-tousled bow. The short-sleeved LA Made Tie Neck Sweater at Kate Ross ($64) is perfect for fall in a rich nut brown, and falls just below the hip for extra-long curves.

BY ANY OTHER NAME: Call it colorblocking or call it a "Cosby" sweater; either way, the style is coming back. The DKNY Short Sleeve Colorblock Tunic at Macy's ($56) features elbow-length sleeves and a slimmer fit to keep it looking fresh and light enough for the ladies.