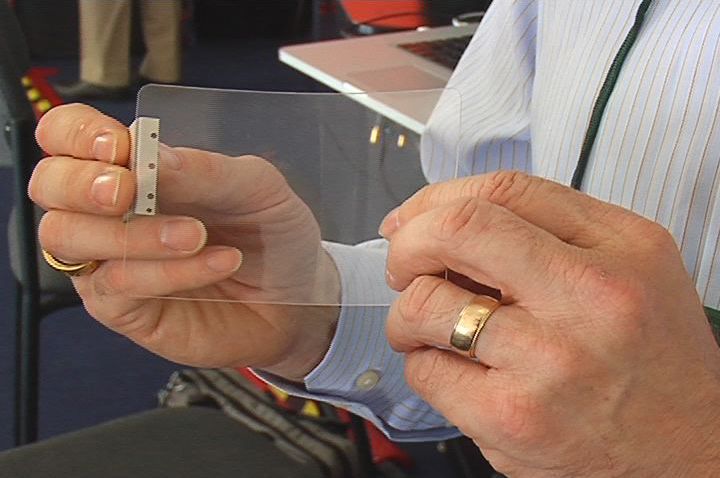 Companies from all over the world looking for the next breakthrough technology converged at the Sheraton Harbor Island for Demo 2009 this week.
Emo Labs pitched their new speaker technology "Edge Motion." It's an invisible speaker that can be used for any TV, monitor, notebook or cell phone.
A thin plastic covering on an LCD panel sends sound straight from the screen.
As company spokesperson Jason Carlson explained, while the force comes from the center in most speakers, in this case, the force is generated from the edges.
"What we do is we mount it on here, and when we send a signal to it, it microflexes this," said Carlson while holding a thing piece of plastic.
The company has successfully built speakers as small as 2" x 2" and as large as 42".
Emo, one of dozens of companies that pitched new ideas to potential partners, customers and investors during the three day seminar, walked away the winner of the Consumer People's Choice.