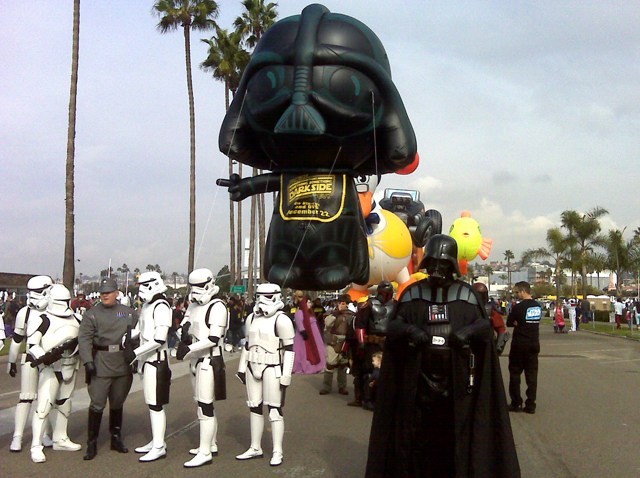 Tens of thousands of parade and football fans lined up for the Big Bay Balloon Parade.
The parade is an annual rite along the Embarcadero on San Diego's waterfront. The festivities are part of the annual Holiday Bowl, which is set for later on Wednesday at Qualcomm Stadium in Mission Valley. This year's matchup pits the Arizona Wildcats vs. the Nebraska Cornhuskers.
Dozens of oversize balloons -- including a sort of miniature Darth Vader, Shamu, Mother Goose and many more -- thrilled paradegoers young and old. Light winds posed a challenge for many of the volunteers guiding their giant charges down the route. Still, the winds made it appear as if Shamu was swimming, so it wasn't all bad.
The parade kicked off at about 10 a.m. near the County Administration Building and ran for well over an hour.