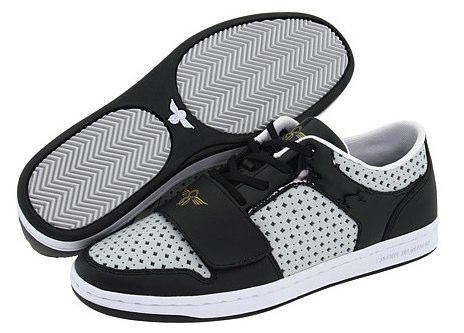 HAT TRICK: Men, with their tendency to look cute with ruffled hair, can pull off the beanie much better than most women. Celebrate this feat with a stylish beanie like the Dockers Herringbone version at Kohl's ($12).

WHAT A WALLET: If you love storing your money as much as you love spending it, a designer wallet offers the best of both worlds. Try out the Gucci Six-Slot Bifold Wallet at Saks Fifth Avenue ($270) in black, dark chocolate or white Italian leather.

SCARF IT UP: Yes, scarves are appropriate for 60 degree weather, because style knows no thermometer. The Nordstrom Patterned Wool Scarf ($49.50) is light enough for San Diego winters, and effortlessly functional in three reversible shades (grey/blue, black/grey and burgundy/chocolate).

RECESS ON: Why is recess relegated to the elementary school crowds? Take back the active lifestyle with a stylish yet comfortable shoe like the Creative Recreation Cesario Lo ($75). It comes in 17 (not a typo) color combinations, though the Vapor/Black version looks especially sharp with its patterned punch leather detail.