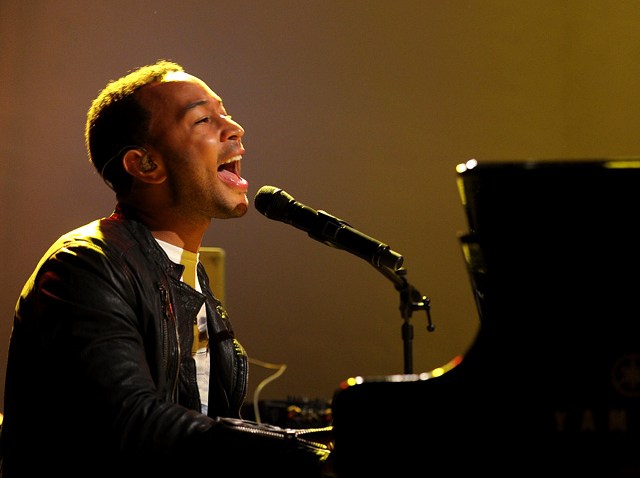 SAVE ROOM: Do yourself a favor and head to Petco Park around 7 p.m. No, it's not a Padres game; it's the John Legend and Macy Gray concert. If you haven't already heard, Petco transforms into a concert venue called the Western Metal Theater two nights a week this month. So grab your hunny or best friend—or even your mom--and head to the ballpark. Tickets are $45.
SAY "ALOHA" TO BREW WEEK: Well, if you need to snag a drink before the show, keep in mind that San Diego Beer Week is in full effect. Sneak Joint in Mission Beach will be offering limited edition beers and a beer-pairing menu all week. Tonight's special: Maui Brewing Co. Luau. It's a Hawaii-themed night, but you don't necessarily have to dress up, although, why wouldn't you? Arrive early. The night starts at 5 p.m.
ROLLIN', ROLLIN', ROLLIN': Dig out those dusty roller skates; it's the San Diego Derby Dolls' last home bout of this season. The dolls are skating at the Del Mar Fairgrounds in O'Brian Hall. The night will last 6:00 p.m. to 9:30 p.m. Admission is $15. Want to make a party out of it? Catch the party bus leaving from The Bluefoot Bar. Also, bring an unwrapped new toy for Rady's Children's Hospital.
Get Events Sent Straight to You: Why bother looking for what's happening tonight? Let us do the work for you:
Text SDTONIGHT to 622339