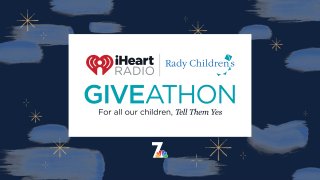 The final amount raised from the Giveathon is $549,000 !!
Healing from illness and injuries often requires hearing the word NO.
Your generosity and support during the Rady Children's Give A Thon will fund lifesaving technology and research, provide a safety net for children with little or no private medical insurance and create a healing environment for patients and their families. Thank you so much San Diego.
To donate to Rady Children's Hospital CLICK HERE!