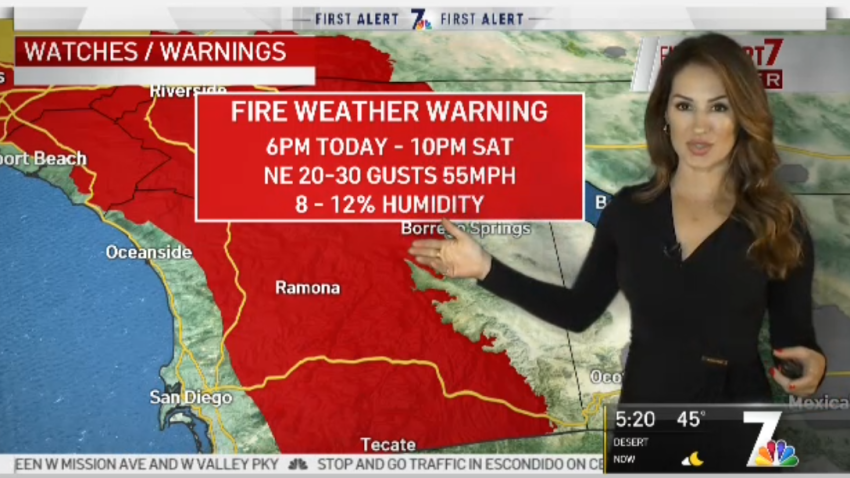 Santa Ana conditions will be increasing across Southern California start later today. Winds will increase tonight and humidity will be dropping over the next several days.

A RED FLAG WARNING (also known as a FIRE WEATHER WARNING) will be in effect for the mountains, foothills and inland valleys Wednesday afternoon through Saturday night. Gusty offshore winds will combine with humidity around 8-12% causing critical fire conditions.
A HIGH WIND WARNING will be in effect from 10pm tonight - 6pm Thursday for inland valleys, foothills and mountains. Offshore NE winds will be near 20-30mph with gusts near 50-60mph in foothills and mountain passes.
TODAY
COAST: sunny - mid 70s
INLAND: sunny - mid to upper 70s
MTNS: E 25mph, windy late - upper 50s
DESERTS: sunny - low 70s