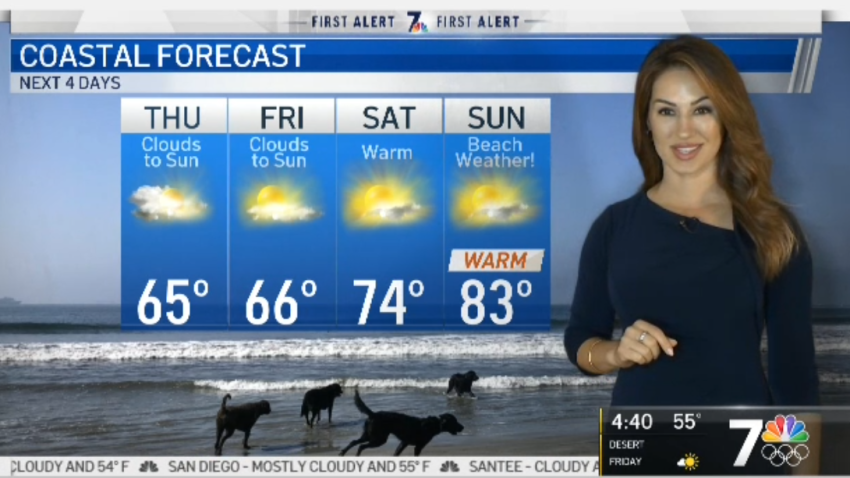 Our persistent onshore flow may keep the cloud cover locked in for parts of the county again today, although some areas may see cloud cover try to break up. Don't expect much of a warm-up. . . high temperatures will still be cool through the afternoon.
A WIND ADVISORY for the mountains and deserts is in effect until 2am Thursday for a West wind 25-35mph with possible gusts near 50mph.
We slowly warm up as we head toward the weekend, then a much bigger warm-up arrives just in time for your Saturday and Sunday!
Expect sunny skies this weekend with high temperatures around 10 degrees above normal for this time of the year on Sunday.
TODAY
COAST: chance AM drizzle, mostly cloudy - around 60
INLAND: chance AM drizzle, mostly cloudy - low 60s
MOUNTAINS: WIND ADVISORY, W 50mph - mid 50s
DESERTS: Mostly sunny, WIND ADISORY - upper 70s
Download our NBC 7 mobile app for iOS or Android to get San Diego's latest First Alert Weather and breaking news.