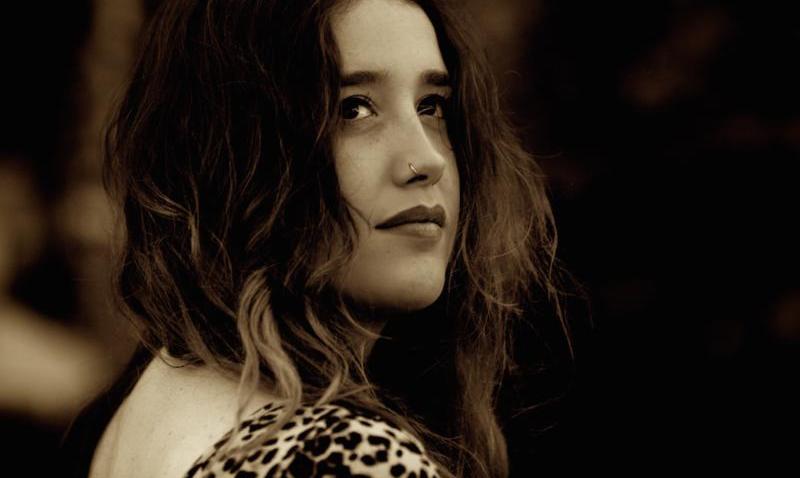 She's a social media maven and a super skilled musician. Her name is Vanessa Zamora, 22, and she's a native daughter of Tijuana, now living in D.F. [Mexico City -- Ed.]. Zamora is now on tour promoting her debut full-length, "Hasta La Fantasia," which dropped Feb. 3.
The acoustic folk-pop singer/songwriter is truly on her music grind and has amassed an impressive 30,000 Facebook "Likes" in just two years. The Tijuana singer's vocals are melodic; sort of in the same vein as fellow paisana singer Ximena Sarinana. Zamora first caught Latin Grammy-winning Carla Morrison's attention when Zamora did a cover of one her songs on YouTube. Since then, she's been attracting listeners with her single, "Correr."
The new album has already received national radio play on NPR's alt-Latino show with Felix Contreras and Jasmine Garsd. Contreras says Zamora is definitely an artist to watch for this year.
SoundDiego
Music. Community. Culture.
The Jandro-produced "Hasta La Fantasia," who's also worked with Morrison, is the perfect album for the Valentine's month. We caught up with Tijuana's latest indie 'it girl' to find out her secret to indie success before her recent show in Tijuana.
Dita Quinones: What are you most excited about to return to Tijuana, and why this venue?
Vanessa Zamora: I'm very excited about the kick-off in Tijuana; I've grown in so many ways, and I want to share with my hometown people.
DQ: Will you have a full band on tour with you?
VZ: Yes, two of my bandmates are traveling to Tijuana and Los Angeles to play with me, from Mexico City. And other musicians are locals, friends of mine. It will definitely be a full band energetic show.
DQ: Are you performing tracks from the new album?
VZ: I am performing all the songs off my debut album, "Hasta La Fantasia," with some surprises!
DQ: Your social media traffic is remarkably successful. What's your secret?
VZ: I'm always in touch with my fans, letting them know about all my news. And most importantly being myself. Sharing how I feel. Letting them know that I can feel sad, happy, just as anyone. I love posting motivational things.
Vanessa Zamora's album is out on iTunes now. To purchase, go here. For all the latest updates, visit her on Facebook.


Dita Quinones is a multimedia journalist born in Tijuana with a passion for Latin alternative and hip-hop music news. Her main goal is to uplift and inform so that the Latino, Filipino and hip-hop community get knitted into the fabric of American history. In addition to SoundDiego, she contributes to Latina, Fox News Latino, Poder, VidaVibrante, San Diego CityBeat and HipHopDx. She is also the founder of the infamous music and politrix blog GN$F! Follow Dita on Twitter or on Facebook.