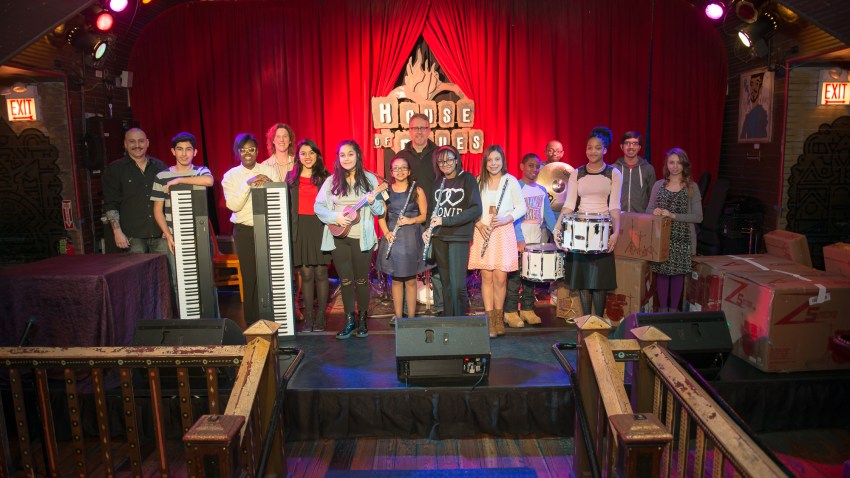 It may be February, but the spirit of giving just won't quit. On Friday, Feb. 6, five young musicians in San Diego will be presented with more than $4,000 in new instruments as part of the House of Blues' national Music Forward Foundation and its Give Music program.
The five San Diegans receiving the instruments responded to an open call for letters from the Give Music program during the 2015 holiday season. To be considered, the kids wrote in to state their cases, explaining how a new instrument would change their lives.
"Each letter was unique and amazing," said Music Forward Executive Director Marjorie Gilberg in a media release, "but so many told a similar story. Even if kids had access to an instrument, oftentimes it was damaged, old and shared among several students. They couldn't take it home to practice or use it during summer and school breaks. They weren't able to do what they loved most: play music."
SoundDiego
Music. Community. Culture.
Which is where Music Forward steps in Friday, presenting a trumpet, various strings and a euphonium (which looks like a small tuba) to the five kids in San Diego. The program has doubled its efforts this year, bringing 150 young musicians nationwide more than $125,000 in new instruments to strum, toot and bang out rhythms on.
"Access to music accelerates real-life skills for youth and creates a bridge to success," said Gilberg. "Give Music puts instruments into the hands of serious young musicians so they can strengthen their talent, expand their possibilities and pursue their musical and life goals."
And with that, five households across San Diego County get a whole lot noisier come Friday.

Hannah Lott-Schwartz, a San Diego native, moved back to the area after working the magazine-publishing scene in Boston. Now she's straight trolling SD for all the music she missed while away. Want to help? Hit her up with just about anything at all over on Twitter, where -- though not always work-appropriate -- she means well.