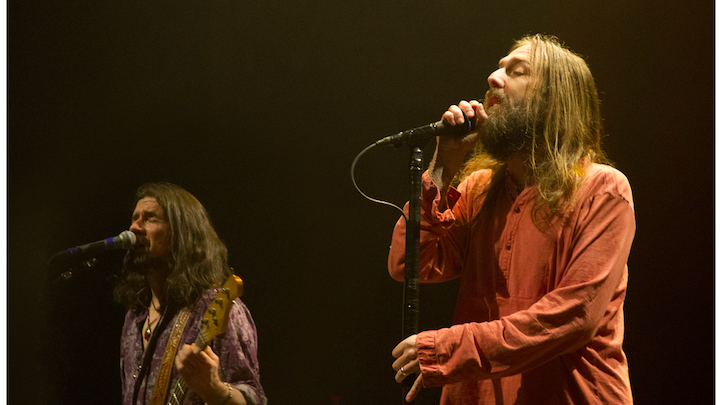 Who's ready to eat Crowes? On Sept. 18, 2020, the Black Crowes are coming through North Island Credit Union Amphitheatre, and tickets are on sale now.
It seems like just yesterday that the Black Crowes were shaking their money makers, but the Robinson brothers first started as Mr. Crowe's Garden in 1984 Georgia. Fast foward a few decades, and the band has cycled through some 17 band members, with the Robinsons always remaining the band's creative fixtures.
Apart from two brief hiatuses, the Black Crowes have constantly been by our side as Southern harmony and musical companions, blending blues rock, hard rock and psychedelia into a glorious amalgam.
SoundDiego
Music. Community. Culture.
It's been some six years since the Crowes flew through town, and last time, they played Balboa Theatre as part of their Lay Down With Number 13 tour. This time, they're upping the ante with their North Island Credit Union Amphitheatre showing.
You can be sure that tickets are going to fly, so put on your warpaint and get ready to fight for the best seats in the house.
The Black Crowes headline North Island Credit Union Amphitheatre on Sept. 18, 2020. Get tickets here now.
Rutger Ansley Rosenborg is an editor and digital marketer at NBC's SoundDiego. Find out more here.