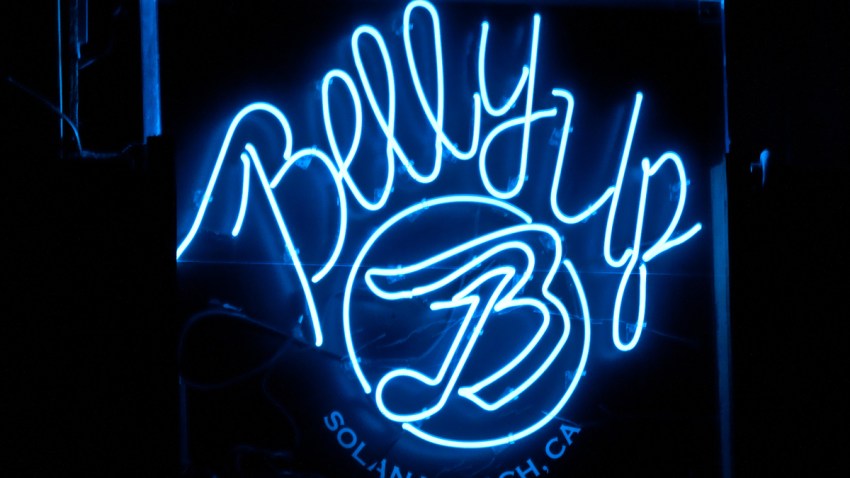 The Belly Up Tavern is coming to a set of headphones near you. The popular Solana Beach live music venue nestled along the coast between downtown and North County, is making it even easier to enjoy its diverse and eclectic nightly shows: Belly Up Live (
www.bellyuplive.com
), the club's brand new online music store, provides professionally mixed and mastered downloads of live shows recorded at the scenic venue. On June 9, the site announced its latest offering -- an exclusive release of Donovan Frankenreiter's aptly titled new album,
Live at the Belly Up.
Compiled of new songs recorded at his Dec. 28 & 30 Belly Up shows last year, Frankenreiter's entire album (like most featured on the site) costs $5.99, while the leadoff single "Move By Yourself" is available for $.99. Other shows currently available for purchase on Belly Up Live include Rusted Root, the Mother Hips, Chali 2na of Jurassic 5, Matthew Sweet, Vonda Shepard and Steve Poltz.
SoundDiego
Music. Community. Culture.
Who hasn't been to a spectacular concert and left dreaming, "I wish I could have a copy of that show to listen to at home"? Well, dreams come true.
"One request we kept getting from people who couldn't make a show was, 'How can I purchase a video or an album of the show?'" Belly Up Show Promotions Manager, Meryl Klemow told us. "So, my boss, Chris Goldsmith -- a five-time Grammy Award winning producer for acts like Ben Harper and Blind Boys of Alabama -- spearheaded this project: He wanted us to get in the habit of recording bands with their approval, and then we would mix and master the recordings ourselves. Now we can help bands release albums in their entirety through our own store."
A main concern was the dubious sound quality which plagues a lot of live albums. However, the Belly Up has the equipment, experience, staff and know-how to produce albums that go beyond standard bootleg fare.
"The Belly Up is more than just a concert venue. We do all the recording and engineering in-house, and we work with the artists ourselves," Klemow explained. "We're one of the only clubs that produce live albums that aren't bootlegs. They're nice, lean, raw but still professional-sounding. I don't know of any venues that are really doing the same thing. But it's a great way to reach millions of people. We started with local bands that are really popular here in town; bands that we really believe in like Stranger, Trouble in the Wind and Sara Petite. We just want to help share their music -- I'm always rooting for the home team."
The venue has big plans for its download store and promises even more releases from big-name artists. When asked which acts she'd be overly thrilled to have on the store, Klemow enthused: "I, personally, would love to have Johnette Napolitano from Concrete Blonde -- you don't understand how good she is live! [laughs] Of course, it'd be insane to get BB King, Buddy Guy or Dick Dale. They're all legends."
With the impressive schedule the Belly Up routinely enjoys, landing them may not be all that far-fetched.

Dustin Lothspeich plays in Old Tiger, Chess Wars and Boy King. Follow his updates on Twitter or contact him directly.