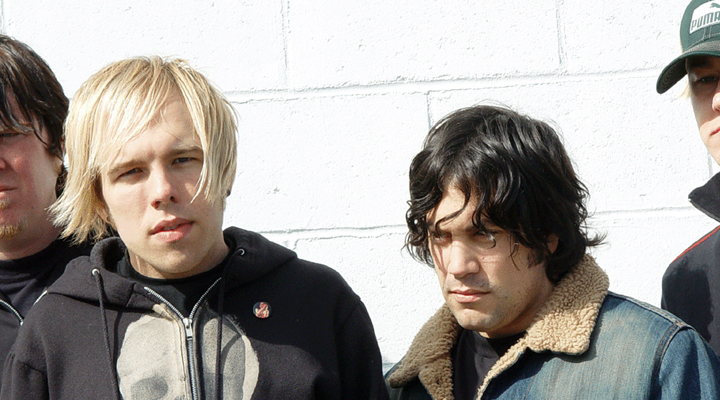 San Diego has been steeped in nostalgia, and tonight you can keep it going with the Ataris as they play the Casbah. The pop-punk heroes have been the inspiration of many an emo-night singalong with the popularity of such nights resurging and reminding us of a different life around the turn of the century. If you'd rather leave the past behind and are willing to give new music a chance, Soda Bar might be the spot for you tonight. Pip Blom are from the Netherlands, and their sweet indie rock is definitely worthy of a listen. Around town, things are starting to slow down before the holidays, but you can always catch Electric Waste Band at Winston's, Leonid & Friends covering Chicago at Belly Up and Mexico's El Shirota at Space.
Monday, Nov. 18:
The Ataris, Nights Like Thieves @ Casbah
Pip Blom, Rain on Fridays @ Soda Bar
DJ Chief Sweat, DJ Admiral Atlas @ Bar Pink
'80s Nite with DJ Junior @ The Merrow
Motown on Mondays @ The Office
Leonid & Friends performing the music of Chicago @ Belly Up
Free Mini-Concert with Me Kolme Trio @ Lyceum (12 p.m.)
Electric Waste Band @ Winston's
Blue Monday: Dark '80s Night @ Blonde
January Berry Band @ Humphreys Backstage Live
Julio De La Huerta @ Plaza Bar, Westgate Hotel
Vinyl Night Open Table @ Border X Brewing
El Shirota, Parque De Cometas, Fistfights With Wolves @ Space
Rock, Shimmy and Shake Burlesque @ Til-Two Club
Street Fight Radio, Minion Death Cult @ Che Cafe
Open Mic with Jay Cain @ Mr. Peabody's
Tim Norton @ De Oro Mine Co.
Andy and Nathan @ Martini's Above Fourth
Strictly Acoustic @ Navajo Live
Electric Relaxation: '90s Hip-Hop/Chill Beats @ Whistle Stop
Mic'd Up at Moonshine @ Moonshine Flats
Rosie's Jazz Jam with Louis V @ Rosie O'Grady's
Open Mic @ Lestat's
31 Flavors @ U-31
Rosemary Bystrak is the publicist for the Casbah and writes about the San Diego music scene, events and general musings about life in San Diego on San Diego: Dialed In. Follow her updates on Twitter or contact her directly.