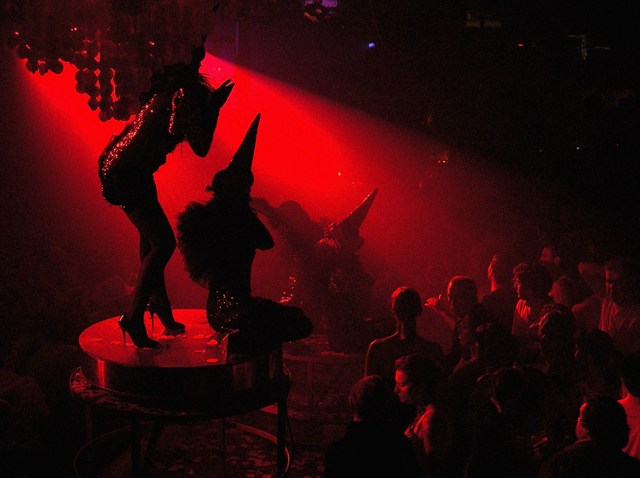 Remember that New Year's resolution about getting out more that I brought up in last week's blog?

Here we go! It's another fun-filled weekend of entertainment that's sure to move you, and tonight warms up with your choice of fun events. The Hi-Tops & High Heels Launch Party is happening at AC Lounge. DJs Headshake and David Afterlife will be spinning, and it's brought to you by TheMixter.com, Mintphonic and Exquisite Entertainment. Over at Voyeur, Turntablist legend DJ Craze is performing. Watch the magic he can create here -- don't miss this three-time DMC world champion. Craze is regarded internationally as one of the best scratch DJs in the world. DJs Gabe Vega and Adam Salter will do opening sets. Also happening Thursday night is Altruism XI, a multi-genre musical charity event at the Kava Lounge that will support the San Diego Food Bank. This monthly night started in March of last year. Different musical genres are featured, and up-and-coming DJs have a chance to play for the crowd. Plus, it's all for a good cause. This week, bring two cans of food (or $5) with you and experience a great night of music from Calypso, P-Man and Misk spinning everything from dubstep to future garage. It's all about partying for a cause on a regular basis, and this is a wonderful way to do it.

Friday, join Pussy Galore for its monthly night at the Whistle Stop in South Park. It will be an extra-special evening as we celebrate the birthday of the amazing San Diego songstress Miss Erika Davies. She will be playing an opening set to kick off the live entertainment, and then the Mashtis will perform. I'll be DJing throughout the night with Jaime Ali, spinning everything from electro to indie to '80s. The fun starts at 9 p.m., and it's free. Come and join the party.

Saturday is Boys & Girls at El Dorado, featuring the Vancouver-based DJ/Producer U-Tern. Spreading knowledge through his blog and weekly radio show, it's obvious that U-Tern has so much passion and drive when it comes to music. Take a listen to some of his mixes here and check him out live as he headlines this fun night of dancing. DJs Adam Salter and Andrew Decade will round out the evening. At U-31 that night, Pase Rock (Dim Mak, NYC) will be in San Diego to throw down some hip-hop booty bass tunes for you, along with support sets by Them O's and Lavell.

For more info, check out my blog and I'll see YOU on the dance floor.

Robin Roth is a familiar voice in the San Diego scene. She is on the air weekdays from 10am to 2pm on 91X, plus she promotes and spins all over town. For more info about upcoming gigs, check out her event blog. Follow Robin on Twitter @robin_roth or submit your DJ listings here.