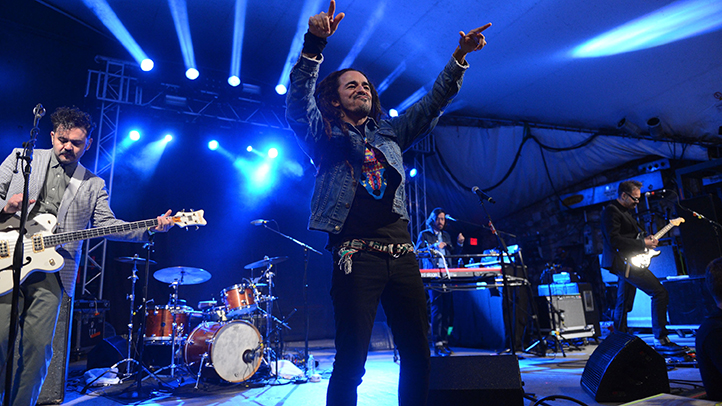 I am such a fan of Rock en Español. I went to a college where 70 percent of the students were from other countries. All areas were covered, but it just happened that most of my friends were Mexican, Chilean, Argentinian, Brazilian, Salvadorian, Costa Rican, and from other South American and Central American countries. They taught me how to appreciate the rock music from those countries. This was before Shakira started singing in English and when pretty much every band from Mexico City could own Latin America. One of those bands include, Café Tacvba, and since then the band has grown as well as their popularity in the States. With the border's proximity, expect this show to be a beautiful blend of San Diegans and people crossing the border for this show. The band crosses genres and are definitely worthy of the love they receive. If you've never seen them, grab a ticket or pull up a kayak or canoe to next to Humphreys and let Rock en Español take you away.
Wednesday September 4:
Café Tacvba @ Humphreys Concerts by the Bay
Dancing Strangers, Clear Black, Phantom Ratio @ Casbah
Tesla Boy, Night Drive, Colour Vision @ Soda Bar
ListenLocalsd.com presents The Homegrown Hour Live featuring Del Sol Project, Talk Like June, Garbo, the Peripherals, Austin Burns @ Belly Up
Bill Evans' Soulgrass, MohaviSoul @ the Griffin
Jori & the Push, The Phantoms @ Tin Can Ale House
Charles Ellsworth, Shadow Puppett @ Lestat's
A Brief History of Rhyme @ Til-Two Club
The Tighten Up! @ El Dorado
Christian Hastings Band @ Humphrey's Backstage Live
Fuzzy @ Croce's
Club M.A.W. @ Henry's Pub
Lady Dottie & The Diamonds @ Gallagher's Irish Pub
Future Wednesdays @ Kava Lounge
Robin Henkel @ ArtLab Studios
Black Market III @ Crush (Solana Beach)
Nathan James & the Rhythm Scratchers @ Coyote Bar & Grill
Firehouse Swing Night @ Queen Bee's
Open Mic @ 710 Beach Club
Rosemary Bystrak writes about the San Diego music scene, events and general musings about life in San Diego on San Diego: Dialed In. Follow her updates on Twitter or contact her directly.