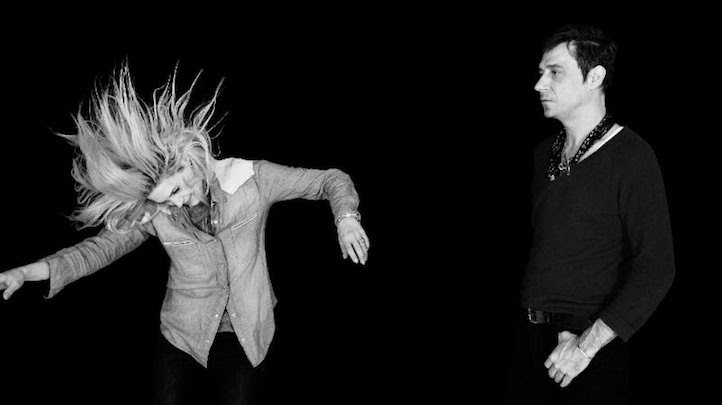 It's a great feeling when you can really live up your Sunday night without worrying about work on Monday. At the Observatory, get ready to rock out to the Kills. The band recently released their first record in five years, and it was totally worth the wait. Meanwhile, the Creepy Creeps are always amazing, and you can expect them to sell out the Casbah tonight. At the Belly Up, Los Lonely Boys return, and Awesome Fest comes to a close with more evening showcases at U-31 and the Office and night showcases at Soda Bar and the Hideout. Three day weekends rule.
Sunday, Sept. 4:
The Kills, Autolux @ Observatory North Park
The Creepy Creeps, Schizophonics, Mission Creeps, the Fink Bombs @ Casbah
Los Lonely Boys @ Belly Up
Awesome Fest 10: Tungas, Dead Dads, Hellgod, New Way On, Four Lights, Problem Daughter @ U-31
Awesome Fest 10: Danger Inc, the Stupid Daikini, Decent Criminal, Lysolgang, toyGuitar, Bad Cop/Bad Cop @ The Office
Awesome Fest 10: Young Go-Hards, Squarecrow, Caskitt, Secondaries, Dudes Night, Broadway Calls, Success @ Soda Bar
Awesome Fest 10: The Stalins of Sound, City Mouse, Rational Anthem, Gentlemen Prefer Blood, Bastards of Young, Stymie, the Slow Death @ The Hideout
Rat Sabbath @ Bar Pink
Matinee San Diego Festival: Sunday Main Event @ Music Box
The Steely Damned II @ Music Box
YES: The Album Series @ Humphreys Concerts by the Bay
Rodney Carrington @ Sycuan Casino
Easy Like Sunday Evening @ Blonde (5 p.m.)
The Lovers Ark After Dark @ Blonde (10 p.m.)
Pete Kronowitt @ Winston's
Micro Championship Wrestling @ Brick by Brick
Government Flu, Drug Control, Meth Breath, Crime Desire, Know Life @ Che Cafe
Labor Day Jazzy Brunch @ Quartyard
Dave Good's Jazz Jam @ Java Joe's (2 p.m.)
Woodhead, Echo Moth, Fistfights With Wolves @ The Merrow
Gimme Gimme Gimme @ The Bancroft
Reggae Sunday @ U-31
Jason Brown @ Humphreys Backstage Live (10 a.m.)
Labor Day Jazz Fest @ Humphreys Backstage Live (7 p.m.)
Wally Calerio @ Rich's
Ty Dolla $ign @ FLUXX
House Rockin' @ Til-Two Club
Lookas @ Bassmnt
Reggae Sunday @ Spin
Rosemary Bystrak is the publicist for the Casbah, the content manager for DoSD, and writes about the San Diego music scene, events and general musings about life in San Diego on San Diego: Dialed In. Follow her updates on Twitter or contact her directly.