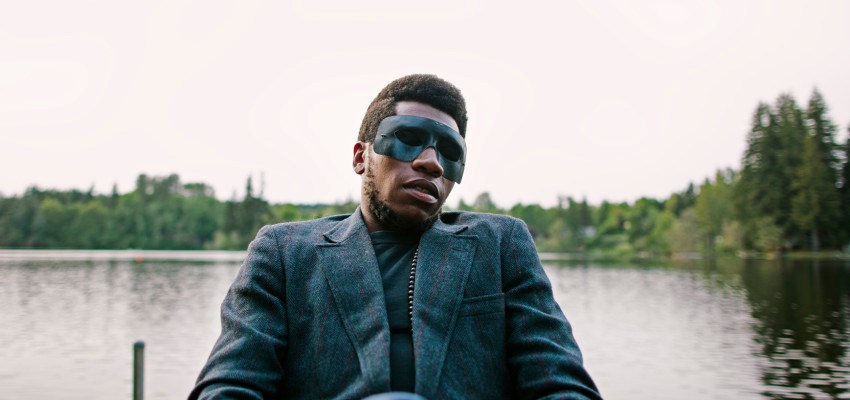 This weekend has been chock full of amazing shows, but in case you didn't get enough, we have more for your listening pleasure tonight. If you didn't get your fill of rock en Espanol with El Tri on Friday night, Viejas Arena has you covered with legend Chayanne. Mad Decent Block Party is sold out downtown, but take your dancing shoes to the Casbah for the soulful Willis Earl Beal or catch Kamasi Washington at Soda Bar. Plenty of fun options abound this Sunday night to get you ready for your work week. Or to forget about it for one more night.
Sunday, Sept. 13:
Willis Earl Beal, Like A Villain, Tori Roze & the Hot Mess @ Casbah
Mad Decent Block Party ft. 4B, Dillon Francis, Jauz, Major Lazer, Metro Boomin', Netsky, and Thomas Jack, Travis Scott @ Park At The Park (SOLD OUT)
Mad Decent After Party With Diplo @ Fluxx
Loudon Wainwright III @ AMSD (SOLD OUT)
Benefit for Robert Bush ft. Gilbert Castellanos, Joshua White, Mike Wofford, Rob Thorsen, Holly Hofmann, and many more @ Panama 66 (4-7 p.m. – read our preview of the benefit here)
Kamasi Washington, the Sure Fire Soul Ensemble @ Soda Bar
Rat Sabbath @ Bar Pink
Chayanne @ Viejas Arena
Earl Thomas' Broadways Sings the Blues @ Belly Up
ZZ Top with special guest Blackberry Smoke @ Humphreys Concerts By The Bay
Bert Turetzky Presents Pentivento @ Dizzy's
Pants Karaoke @ The Hideout
King Parrot "Dead Set" (Album Release), Nukem, Thanatology, Xantam @ Brick By Brick
The Jackson Price Band @ Sycamore Den
Wet Socks @ Lavender House
Rodger and Friends @ Winston's (4 p.m.)
Dave Good's Jazz Jam @ Java Joe's (2 p.m.)
Open Mic Hosted by Isaac Cheong @ Java Joe's (6:30 p.m.)
Trippy Turtle @ Bang Bang
Comedy with Sal @ The Bancroft
Jah Army Sound System @ U-31
Gio & Diamond @ Croce's Park West (noon)
Todo Mundo @ Croce's Park West (6pm)
Stellita @ Humphreys Backstage Live (10 a.m.)
Robin Smith @ Humphreys Backstage Live (8 p.m.)
Jose Sinatra's OB-O-ke @ Winston's
Open Mic Comedy @ Til-Two Club
Sunday Funday Karaoke @ 710 Beach Club
Rosemary Bystrak is the publicist for the Casbah and writes about the San Diego music scene, events and general musings about life in San Diego on San Diego: Dialed In. Follow her updates on Twitter or contact her directly.