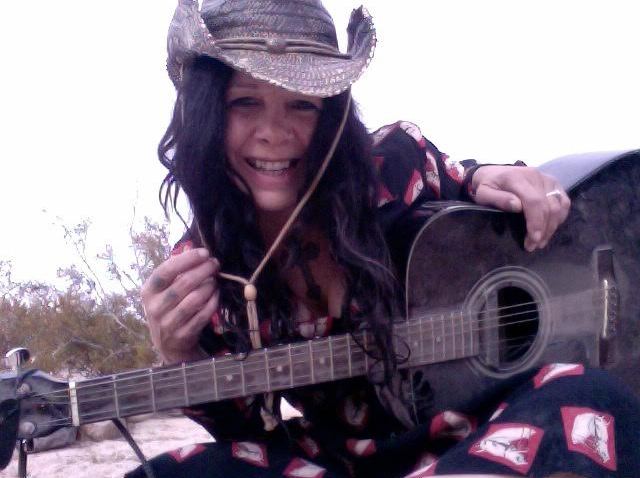 There are a ton of great shows on Thursday, including Get Up Kids 20th Anniversary at the Observatory, the New Kinetics at Til-Two and the Steepwater Band from Chicago at Soda Bar, to name just a few, but I have to say that I've been excited about Johnette Napolitano at the Casbah ever since I heard the show announced. I remember picking up a Concrete Blonde album -- Still In Hollywood -- which was a compilation of B-Sides, live songs and outtakes, and I completely it wore out listening to "Joey" (even though they always claimed that CDs are indestructible). I loved the album, but as a teenage girl, that song killed me, even without real context to the actual meaning of the song. Of course, Concrete Blonde had a ton of records leading up to that point and after, and with so many women of rock coming out to speak honestly about the challenges of the music industry back then, I'm just grateful when those legends persevere to share their craft.
Thursday, Sept. 10:
Johnette Napolitano (of Concrete Blonde), Laurie Sargent @ Casbah
Get Up Kids @ The Observatory
The Steepwater Band, Jayke Orvis, Three Chamber Heart @ Soda Bar
New Kinetics, the Mission Creeps, the Fink Bombs, the Flytraps @ Til-Two Club
The Husky Boy All Stars @ Bar Pink
Kenny Eng @ Seven Grand
Such A Bitch: A Night of Riot Grrrl Inspired Music @ The Hideout
Daniel Schraer Trio, Triumph of the Wild @ Sycamore Den
Angela Sheik @ Lestat's
Gregory Page & Friends @ Java Joe's
Hocus, the Bloodflowers, Processor @ The Merrow
Throwback Thursday @ U-31
Gilbert Castellanos & the Park West Ensemble @ Croce's Park West
Jerome Dawson @ Humphreys Backstage Live
Stephanie Mills @ Sycuan
Open Jam Session @ Winston's (6-9 p.m.)
The Coffs Brothers, the Highway Poets @ Winston's
DJ Stellar @ Parq
Jimmy Edgar @ Bang Bang
The Chainsmokers @ Omnia
Blue Largo @ Tio Leo's
Rock Out Karaoke @ Tin Roof
Wallace Roney @ World Beat Center
Kiss & Make Up @ Whistle Stop
Reggae, DJ Reefah TRC Soundsystem @ Gallagher's Irish Pub
Art Dealers, Noble War @ Boar Cross'n
Liquid Courage Karaoke @ 710 Beach Club
Rosemary Bystrak is the publicist for the Casbah and writes about the San Diego music scene, events and general musings about life in San Diego on San Diego: Dialed In. Follow her updates on Twitter or contact her directly.