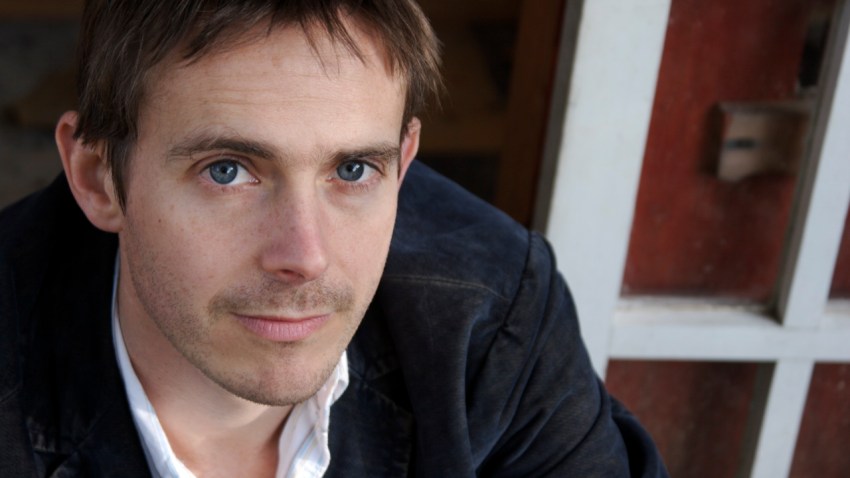 I know, I know: It's the weekend before Halloween so for some, it's time to totally rage in your best costume -- but Halloween or not, there are a ton of amazing shows tonight so you're gonna want to plan ahead. Up at the Museum of Making Music in Carlsbad, see singer/songwriter Glen Phillips perform. As frontman for Toad the Wet Sprocket, he soundtracked sunny coastal roadtrips of the '90s, and his solo music is equally enchanting. Meanwhile, at House of Blues, rockers Black Rebel Motorcycle Club are back, and songstress Ingrid Michaelson is back in town with a show at Humphreys. Some of our favorite locals join forces at Music Box as Dead Feather Moon, the Midnight Pine, and Trouble in the Wind perform, and DJ Artistic gets a special edition of his hip-hop battle bots at Casbah. FIDLAR and SWMRS are not to be forgotten at the Observatory and for a special treat, check out Orgone at Winston's. That's a packed Friday, costume or not.
Friday, Oct. 28:
Glen Phillips, Jonathan Kingham @ Museum of Making Music
Black Rebel Motorcycle Club, Death From Above 1979, Deap Vally @ House of Blues
Ingrid Michaelson, AJR @ Humphreys Concerts by the Bay
Dead Feather Moon, the Midnight Pine, Trouble in the Wind @ Music Box
DJ Artistic's Hip Hop Battle Bot @ Casbah
FIDLAR, SWMRS, the Frights @ The Observatory North Park
Orgone @ Winston's
Jacuzzi Boys, Feels, Mint Field, Sixes @ Soda Bar
The Dillinger Escape Plan, O'Brother, Cult Leader, Entheos Brick by Brick @ Brick By Brick
Ypsitucky @ Panama 66
Dead Man's Party, Manganista, DJ Richie @ Belly Up
Kenseth Thibideau, Pall Jenkins, Please the Trees, Rafter @ Black Cat Bar
The Soaks, the Herms, Vietrahm @ Tower Bar
'80s vs. '90s Halloween Edition feat. DJs Vaughn Avakian & Junior the DiscoPunk @ Bar Pink
Emmanuel @ Balboa Theatre
The Joshua White Trio plays the music of Bill Evans @ Dizzy's
Atomic Groove Happy Hour @ Belly Up (Happy Hour 5 p.m.)
Club VIP San Diego Zombie Crawl @ Gaslamp (check-in at Fluxx)
Sinners and Saints: A Holloween Extravaganza @ The Irenic
Grizzly Business, Adult Films, Super Buffet @ Ken Club
Rock of Ages @ Park & Rec
Cinderella @ Civic Theatre
RX Bandits, And So I Watch You From Afar @ SOMA
Haunted Grove w/ 40 Oz. to Freedom (Sublime tribute band) @ Quartyard
Blam Blam Fever with Jeff Graves, Skarina, Ikah Love @ The Hideout
St. Vitus Dance Party: Halloween Edition! @ Whistle Stop
Afterhours in the Office w/ DJs Adam Salter & Kid Wonder @ The Office
Jara, DWNTN, Kid Cadaver @ Lestat's
Gregory Page @ Java Joe's
Daniel Tiger's Neighborhood @ California Center for the Arts Escondido
Piss Poor, Godspeed McQueen, Punkture @ The Merrow
Justin Werner, Lena Evans, John Tafolla @ La Jolla Athenaeum
Kid Wilderness, Pointdexter @ 710 Beach Club
ASCE Presents: Boo Bash @ The Loft, UCSD
Santana Ways @ Tio Leo's
Hitman Honey @ V Lounge Viejas Casino
Dead Man's Party: Sdai's Halloween Dance Party featuring Geezer @ San Diego Art Institute
Art Connection: The Art Of Film Scoring @ Jacobs Music Center at Symphony Hall
Pop Vinyl @ Humphreys Backstage Live (9 p.m.)
The Kegels, Second Hand, Punchcard, Let's Face It @ Til-Two Club
The Wizard of Oz @ California Center for the Arts Escondido
Bamboozle @ Fluxx
Beat Kitchen with DJ QSTN, Charlie Rock @ El Dorado
Caked Up @ Bassmnt
FNGRS CRSSD presents Pete Tong @ Bang Bang
Matoma @ Omnia
Goodtimes @ Henry's Pub
Mark Farina and Simon Shackleton, Cris Herrera, Third Twin, Bass Exotic, CaliParis, Ivano @ Spin Nightclub
Snail Cage @ Kava Lounge
Club Musae @ Boar Cross'n
Kim Simmonds and Savoy Brown @ Ramona Mainstage
Rosemary Bystrak is the publicist for the Casbah, the content manager for DoSD, and writes about the San Diego music scene, events and general musings about life in San Diego on San Diego: Dialed In. Follow her updates on Twitter or contact her directly.