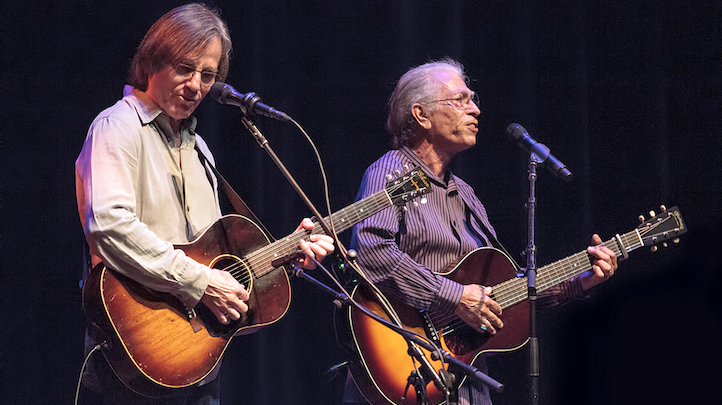 Tonight is one of those anomaly Mondays where you have several live music options to enjoy. Ziggy Marley is back in town kicking off two nights at the Belly Up, and rising star Yuna is back, this time with a special show at Music Box. Chilean music producer and DJ Nicolas Jaar gets down at the Observatory, and K.Flay spices things up at the Casbah. Of course, these newcomers all hope to become the legends that Jackson Browne and Steve Earle have become in their lives, and tonight they return to Balboa Theatre.
Monday, Oct. 24:
Jackson Browne, Steve Earle @ Balboa Theatre
K.FLAY, Nightly, LAYNE @ Casbah
Nicolas Jaar @ Observatory North Park
Yuna, NYLO @ Music Box
Ziggy Marley @ Belly Up
Dreams Made Flesh, Garden Echo, L1ght Ra1l @ Soda Bar
The Lafayette Presents Industry Mondaze @ The Lafayette Hotel
Soultry Monday w/ Tori Roze & the Hot Mess @ Bar Pink
Chrch, Beira, Abyssal, Cryptic Languages @ Tower Bar
Aaron Gillespie, Ace Enders, Vinnie Caurana, Little by Little @ House of Blues
Valkyrie Missile, Head Change, Willow @ The Industry
Metal Mondays w/ DJs Javi Nunez, Bidi Cobra @ The Office
Alan Ferber: Roots & Transitions @ The Loft, UCSD
'80s w/ Junior theDISCOpunk @ The Brass Rail
Metal Mondays @ Brick by Brick
San Diego Chargers' Joe Barksdale Jam Session @ Humphreys Backstage Live
Linda Blair: Dreams & Enchantment: World of Burgundian Art @ La Jolla Athenaeum
Real Live Mondays with Shane Hall @ El Dorado
Mic Check Mondays @ Gallagher's
Wheels of the Industry @ Live Wire
Open Mic @ Lestat's
Electric Waste Band @ Winston's
Acoustic Night/Industry Night @ Henry's Pub
Industry Night @ U-31
Double up Mondays @ 710 Beach Club
Rosemary Bystrak is the publicist for the Casbah, the content manager for DoSD, and writes about the San Diego music scene, events and general musings about life in San Diego on San Diego: Dialed In. Follow her updates on Twitter or contact her directly.