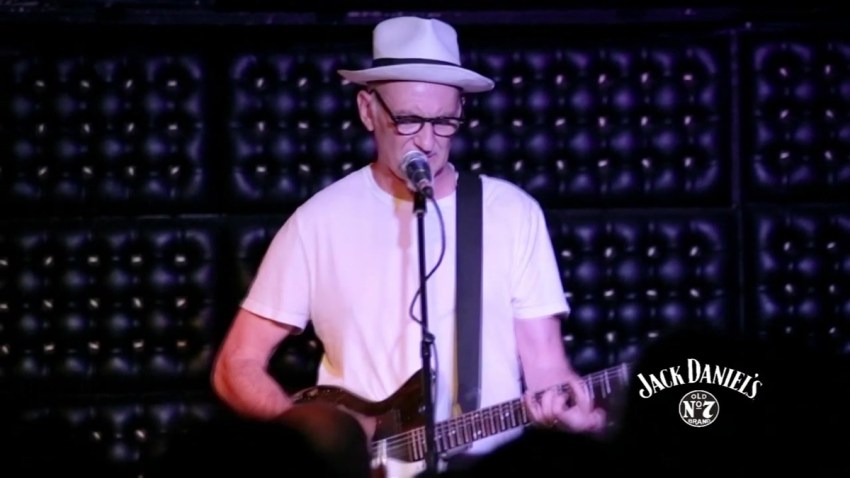 We're going to get through this week together, okay? There's San Diego Beer Week and San Diego Music Thing to focus on (once you've voted, of course), and good shows all week long. Tonight, catch Brooklyn indie trio Wet at the Irenic, or be ready to duck the projectile fried chicken as Southern Culture on the Skids return to the Casbah. Brisbane punk rockers Dune Rats drop into Soda Bar, or you can catch psych rockers Purling Hiss over at the Hideout. You really can't complain about those Monday options, and they should be a good distraction from Tuesday's madness.
Monday, Nov. 7:
Wet, Demo Taped @ The Irenic
Southern Culture on the Skids, Schizophonics @ Casbah
Dune Rats, DZ Deathrays, the Gooch Palms @ Soda Bar
Purling Hiss, SUMATRABAN @ The Hideout
Suicide Boys, Germ, Rvmirez, Shakewell, Mikey the Magician, Don Krez, Heks Bundy @ Observatory North Park
Motown on Monday @ Bar Pink
Metal Monday @ The Office
Blabbermouth @ The Loft, UCSD
'80s w/ Junior theDISCOpunk @ The Brass Rail
Metal Mondays @ Brick by Brick
SD Chargers' Joe Barksdale Jam Session @ Humphreys Backstage Live
Real Live Mondays w/ Shane Hall @ El Dorado
Wheels of the Industry @ Live Wire
Open Mic @ Lestat's
Electric Waste Band @ Winston's
Acoustic Night/Industry Night @ Henry's Pub
Industry Night @ U-31
Double Up Mondays @ 710 Beach Club
Rosemary Bystrak is the publicist for the Casbah and writes about the San Diego music scene, events and general musings about life in San Diego on San Diego: Dialed In. Follow her updates on Twitter or contact her directly.