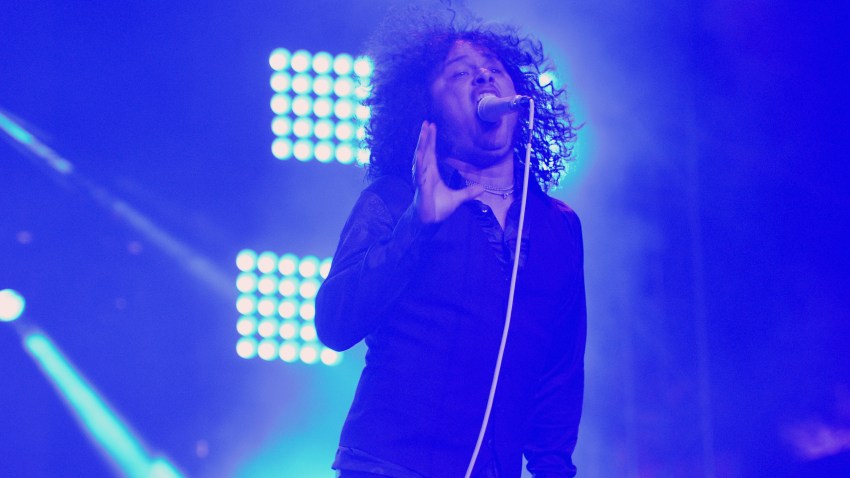 Tuesday night is all about the rock music. Antemasque return to San Diego with a show at the Observatory. They blew people away with their last show at the Belly Up -- as would be expected from Omar Rodríguez-López and Cedric Bixler-Zavala of At the Drive-In and the Mars Volta -- and rumors abound that Travis Barker might be appearing with the band. Meanwhile, the Rocket Summer from Dallas take off at Belly Up, and everyone's favorite love-to-hate rock & roll bad boy, Scott Weiland makes an appearance at Music Box. Looking on down the list, there are fun shows all over town Tuesday, so get out and get some aural enjoyment.
Tuesday, Nov. 3:
Antemasque, Eureka the Butcher @ Observatory North Park
The Rocket Summer, Paradise Jonny Lang, Runaway Saints @ Belly Up
Scott Weiland & the Wildabouts, the Icarus Line @ Music Box
Radio Halloran presents the Hand of Gavrilo, Condor, Future Age @ The Merrow
Girlpool, Bobby T & the Slackers, Holling @ Ché Café
Fears, Plane Without a Pilot @ Casbah
Tiki Tuesday featuring Adrian Demain's Exotica-Tronica @ Bar Pink
Ben Caplan & The Casual Smokers, Saba, John Allred & Forest Eyes @ Soda Bar
Safia, Natalie Emmons and Shane @ The Loft, UCSD
Eliza Rickman @ Balboa Theatre
No Brainer @ The Bancroft
Spirit Caravan, MOS Generator, Loom, Ocelot @ Brick by Brick
The Cadillac Wreckers @ Humphrey's Backstage Live
Liz Grace Duo @ Croce's Park West
Open Mic Hosted by Gaby Aparicio @ Java Joe's
The Higgs @ Winston's
Sue Palmer Quintet @ Tio Leo's
Train of Thought @ Queen Bee's
Rockabilly Tuesdays with Big City Dawgs @ Henry's Pub
HightTech Tuesdays @ Kava Lounge
710 Country Night @ 710 Beach Club
Rosemary Bystrak is the publicist for the Casbah and writes about the San Diego music scene, events and general musings about life in San Diego on San Diego: Dialed In. Follow her updates on Twitter or contact her directly.