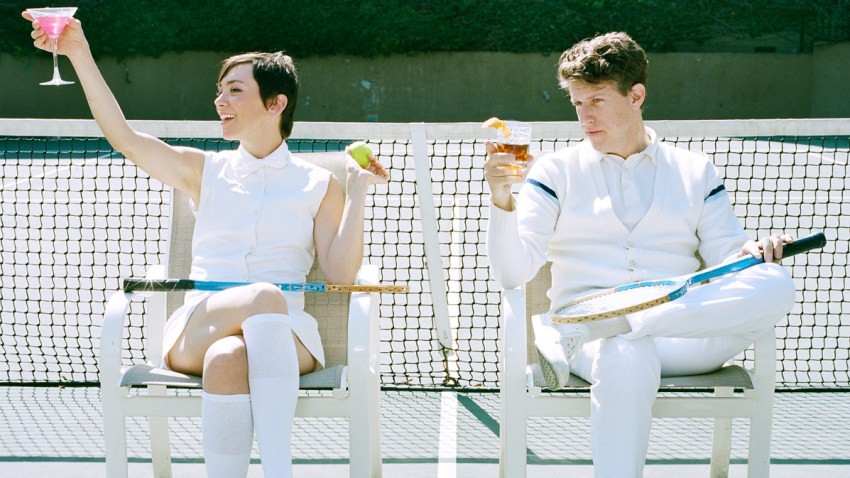 For those who work traditional Monday-through-Friday weeks, there seems to be a consensus that Mondays suck. But even worse than Mondays are Mondays after a holiday. So why not fight off that Sunday night dread for a few hours of music? Tonight, some great options are at your fingertips, with the Bird and the Bee and Alex Lilly at the Irenic -- where the curfew is 10 p.m. so you can still make it home for a full night's sleep -- or catch some post-hardcore with Silverstein and Senses Fail at the Observatory North Park. LA rock duo the Peach Kings are at the Casbah (read our preview of their show here), or catch the all-female synth-pop tunes of Lex at Soda Bar. There are plenty of choices for any music lover this Sunday night. You can deal with the Monday dread in the morning.
Sunday, Nov. 29:
The Bird and the Bee, Alex Lilly @ The Irenic
The Peach Kings, Smoke Season, Toothless George and His One Man Band @ Casbah
Silverstein, Senses Fail, Hundredth, Capsize @ The Observatory North Park
Lex, Emily Afton, Lila Rose @ Soda Bar
Spooky Cigarette, Dani Bell & the Tarantist, Strange Planet @ Whistle Stop
Tim Mudd, Podunk Nowhere @ Sycamore Den
Rat Sabbath @ Bar Pink
James Bay, Cloves @ Belly Up (SOLD OUT)
Handguns, Roam, Broadside, Sudden Suspension, Turn It Around @ House of Blues
Pants Karaoke @ The Hideout
Carmen by George Bizet @ California Center For the Arts, Escondido
The Nutcracker Ballet presented by SD Academy of Ballet @ California Center For the Arts, Escondido
Chris Carpenter, Scott Mathiasen @ Lestat's
Dave Good's Jazz Jam @ Java Joe's (2 p.m.)
Open Mic Hosted by Isaac Cheong @ Java Joe's (6:30 p.m.)
Reggae Sunday with Carlos Culture @ U-31
Gio & Diamond @ Croce's Park West (noon)
Todo Mundo @ Croce's Park West (6 p.m.)
Stellita @ Humphrey's Backstage Live (10 a.m.)
Marcus Shaw B.I.G. @ Humphrey's Backstage Live
Department of Descriptive Services, Slowdraw, the Hungry Eskimo, the 105ers @ Tower Bar
Jose Sinatra's OB-o-ke @ Winston's
Open Mic Comedy @ Til-Two Club
For The Love of Hip Hop @ Kava Lounge
Reggae Sunday @ Spin
Sunday Funday Karaoke @ 710 Beach Club
Rosemary Bystrak is the publicist for the Casbah and writes about the San Diego music scene, events and general musings about life in San Diego on San Diego: Dialed In. Follow her updates on Twitter or contact her directly.