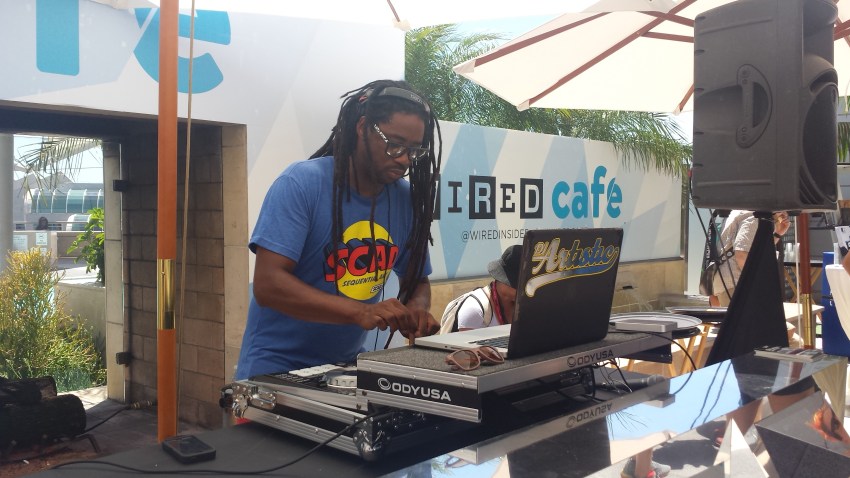 Holiday weeks can get a little bit snoozy, but I've glanced at all of your options this week and fortunately they haven't totally dried up. Monday head to the Casbah for DJ Artistic's final Hip-Hop Battle Bot of the year or check out cross-border indie-rockers Le Ra at Soda Bar. Tori Roze is at Bar Pink, and the Office has live music with Sights & Sages, Bad Vibes and Future Age. If you're looking for something a little bit different, grab tickets to La Jolla's Athenaeum for the young pianist Eric Lu, who has won several awards in his young career, including first place in this year's U.S. Chopin Competition.
Monday, Nov. 23:
DJ Artistic's Hip-Hop Battle Bot @ Casbah
Le Ra, No Girlfriends, Name the Band, Adeumazel @ Soda Bar
Eric Lu @ La Jolla Athenaeum
Soultry Monday featuring Tori Roze & the Hot Mess @ Bar Pink
Mirror Mondaze with Sights & Sages, Bad Vibes, Future Age, DJ Mike Delgado @ The Office
Chance the Rapper, D.R.A.M., Towkio, Metro Boomin @ Soma
Metal Mondays with Amaranthe, Butcher Babies, Lullwater, Unicorn Death, Sight Unscene @ Brick by Brick
Bayou Bros @ Humphreys Backstage Live
Liz Grace Duo @ Croce's Park West
Tesseract, the Contortionist, Erra, Skyharbor @ House of Blues
Mic Check Mondays @ Gallagher's
Velvet Cafe @ Alexander's (30th & Upas)
Wheels of the Industry @ Live Wire
Open Mic @ Lestat's
Electric Waste Band @ Winston's
Acoustic Night/Industry Night @ Henry's Pub
Industry Night @ U-31
Industry and local night with DJ RoyAle and friends @ 710 Beach Club
Rosemary Bystrak is the publicist for the Casbah and writes about the San Diego music scene, events and general musings about life in San Diego on San Diego: Dialed In. Follow her updates on Twitter or contact her directly.