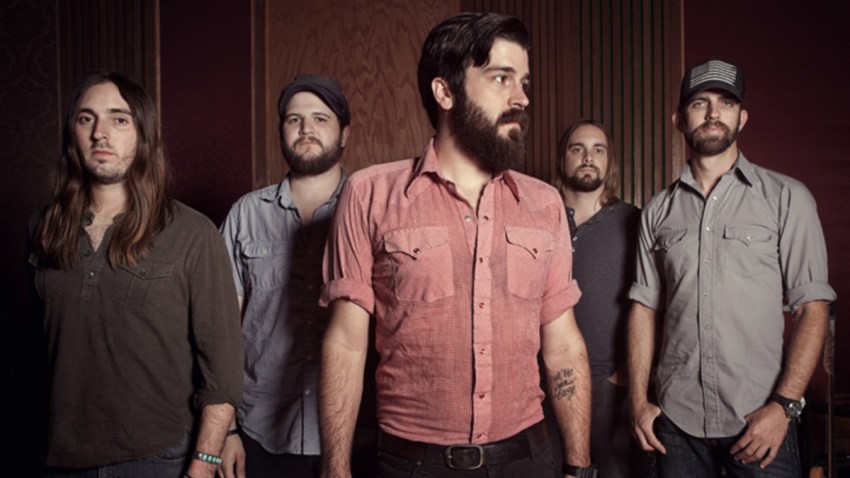 No doubt we spend a lot of time talking about shows in San Diego proper. On Thursday, you can find the Brooklyn rockers of the Sinclairs at Soda Bar or the Scottish punkers of the Rezillos along with Kid Congo & the Monkey Birds and one of our local faves, Shady Francos, all appearing at the Casbah. But besides the Belly Up, we don't talk about a whole lot of North County action. Well, you're in luck up north because Dead Feather Moon and Taken By Canadians will both be performing at Boar Cross'n. DFM haven't been playing too much lately, so this is a great chance to catch up with our old friends and enjoy a down-home Thursday night.
Thursday, May 21:
Dead Feather Moon, Taken By Canadians @ Boar Cross'n
The Sinclairs, Foreign Suns, Taken By Tomorrow, Setback City @ Soda Bar
The Rezillos, Kid Congo & the Pink Money Birds, Shady Francos @ Casbah
DJ Ikah Love @ Bar Pink
The Sidewinders @ Seven Grand
The Eiffels @ Lestat's
Joe Marillo, Caroline Spence, Tattletale Saints, Jeff Berkley @ Java Joe's
Gothic Tropic, Life Size Maps@ The Merrow
Trio De Janeiro, Lori Bell, Ron Satterfield @ Croce's Park West
Hot Lunch, the Great Electric Quest @ Brick By Brick
Jody Ellen, Marquis of Vaudville @ Queen Bee's
Club '80s @ The Bancroft
R:Thyme @ Humphrey's Backstage Live
Cassie B Band @ Tin Roof
Open Jam, Battle for Warped Tour @ Winston's
Myson King @ The Office
Alexei AMrtov, Marquay @ Til Two Club
Astrojump @ Whistle Stop
Acid Varsity @ Kava Lounge
Shoreline Rootz, DJ Reefah @ Gallagher's Irish Pub
Volcano!, Sound Remedy @ Somewhere Loud
Feenixpawl @ Bassmnt
Brooke Evers @ Fluxx
Patrick Rynne, Chris James @ Tio Leo's
Second Cousins @ Riviera Supper Club
Engineer, DJ Shnootz, Californiacid, MaxBetta @ Kava Lounge
Rosemary Bystrak is the publicist for the Casbah and writes about the San Diego music scene, events and general musings about life in San Diego on San Diego: Dialed In. Follow her updates on Twitter or contact her directly.