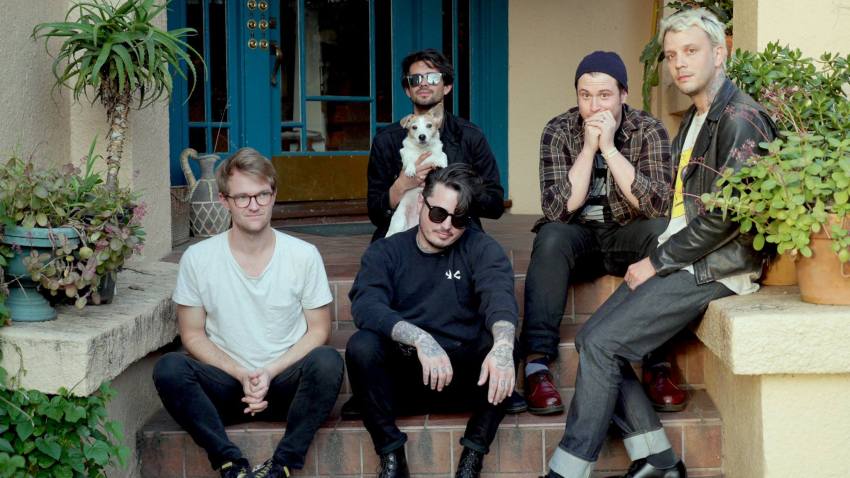 It isn't often that Bar Pink sells advance tickets for events, but when they do, it's usually got something to do with co-owner John Reis. As is the case here, Swami has curated a local music compilation, "Hardcore Matinee," and to be expected, many of the artists on said compilation will be at Bar Pink. If you missed out on tickets, you'll have to go elsewhere tonight, perhaps to see the Younger Brothers at the Casbah, the final night of Pennywise at the Observatory, or catch Booze & Glory at Soda Bar.
Sunday, May 15:
Swami Records' "Hardcore Matinee" Record Release Party with Rob Crow's Gloomy Place, Octagrape, Mrs. Magician, Ale Mania, Soaks, Widows, Death Eyes, Plateaus, Shake Before Us, the Lumps, The Sultans, Teenage Burritos, the Loons, Schizophonics, Creepy Creeps @ Bar Pink (4 p.m., SOLD OUT)
The Younger Brothers, Grim Slippers, Seeking Alpha @ Casbah
Pennywise performing "About Time", Youth Brigade @ The Observatory North Park
Sausage Fest @ Quartyard (Free to attend, fees for tastings and classes, 1-4 p.m.)
Booze & Glory, the Warlords, Rat City Riot @ Soda Bar
Rat Sabbath @ Bar Pink
Alton Brown Live: Eat Your Science Tour @ Balboa Theatre
The Bird Dogs Present the Everly Brothers Experience @ Belly Up (seated show)
Villa 5, Banda Triguera @ Music Box
Weird Dream, DJ Mario Orduno @ Whistle Stop (9 p.m.)
Snoop Dogg @ Fluxx
Gigboss Presents Hard Rockin' Sunday feat Noise Pollution, Taz Taylor Band, Divide The Day, Trailerpark Rockstar, Symbolic @ House of Blues
Gift, the Modifications, Hush Pale Love, Natuary @ Che Cafe
Ticitozaa @ California Center for the Arts Escondido
Jadine High On Love Tour feat. Nadine Lustre & James Reid @ California Center for the Arts Escondido
Dangerkids, Avion Roe, With Arrows, From Chaos and Heaven @ Voodoo Room, House of Blues
West Coast Weekender @ World Beat Center
Pants Karaoke @ The Hideout
Faster Pussycat, Gunner Gunner, the Dirty Work, DiVad @ Brick By Brick
Tardeadas with Colour @ Tio Leo's
The Fire Brothers, the Suburbans, Sven Seaholm @ Lestat's
Dave Good's Jazz Jam @ Java Joe's (2 p.m.)
Bobs Blues Jam @ The Bancroft (3-6 p.m.)
Comedy @ The Bancroft (8 p.m.)
Reggae Sunday @ U-31
Stellita @ Humphreys Backstage Live (10 a.m.-2 p.m.)
In-A-Fect @ Humphreys Backstage Live (7 p.m.)
The Royal Jelly Jive @ Winston's (5 p.m.)
Jose Sinatra's OB-o-ke @ Winston's
Reggae Sunday @ Spin
Karaoke @ The Merrow (8 p.m.)
Sunday Funday Karaoke @ 710 Beach Club
Rosemary Bystrak is the publicist for the Casbah, the content manager for DoSD, and writes about the San Diego music scene, events and general musings about life in San Diego on San Diego: Dialed In. Follow her updates on Twitter or contact her directly.