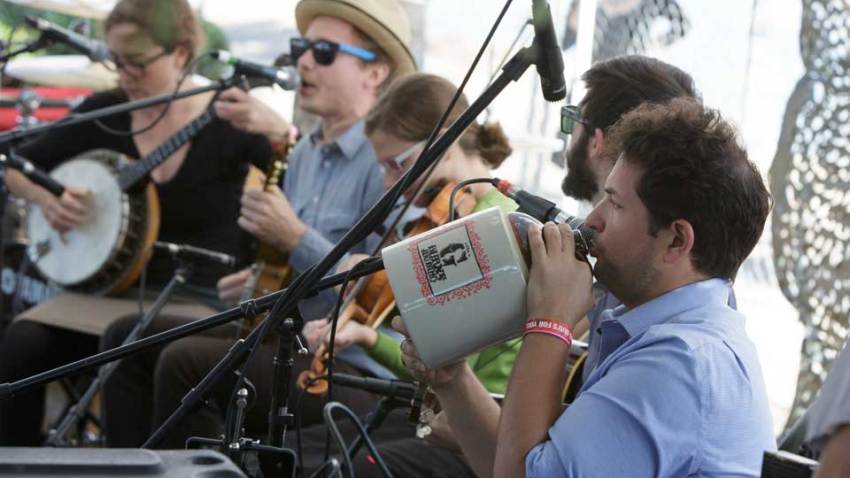 Maybe I mispoke yesterday when I said there weren't a ton of shows this week, because tonight actually has some legit options. For one, hip-hop legends the Beatnuts are at the Casbah for an extra special Hip Hop Battle Bot with our homie DJ Artistic. Meanwhile, guitar virtuoso Jonny Lang kicks off the final week of the San Diego County Fair, the Hollows play Soda Bar, and Bryson Tiller -- who played a sold-out show at the Observatory earlier this year -- kicks off the first of two nights at the venue.
Tuesday, June 28:
DJ Artistic's Hip Hop Battle Bot with the Beatnuts, Zoolay @ Casbah
Jonny Lang @ San Diego County Fair
The Hollows, G Burns Jug Band, Second Cousins @ Soda Bar
Gravyyard, Tacky Little Hatshop, Rosewood & Rye @ The Merrow
Tiki Tuesday feat DJ Marshall Islands @ Bar Pink
Bryson Tiller @ The Observatory North Park
Charlie Puth @ San Diego County Fair
We Don't Give A Damn Open Jam @ The Hideout (free, 9 p.m.)
Kian 'n' JC: Don't Try This At Home @ Balboa Theatre
Tiki Touch @ The Bancroft
The Cadillac Wreckers @ Humphreys Backstage Live
Comedy Night @ Til Two
Rad! Karaoke! @ U-31
Karaoke @ Riviera Supper Club
Open Mic Hosted by Gaby Aparicio @ Java Joe's
(Garcia Van Dylan) Dewey Paul Band @ Winston's
Videodrome @ Whistle Stop
Karaoke @ Riviera Supper Club
Comedy Night @ Lestat's
Rockabilly Tuesdays with Big City Dawgs @ Henry's Pub
High Tech Tuesdays @ Kava Lounge
Labor Weight, Essex Class @ 710 Beach Club
Rosemary Bystrak is the publicist for the Casbah, the content manager for DoSD, and writes about the San Diego music scene, events and general musings about life in San Diego on San Diego: Dialed In. Follow her updates on Twitter or contact her directly.