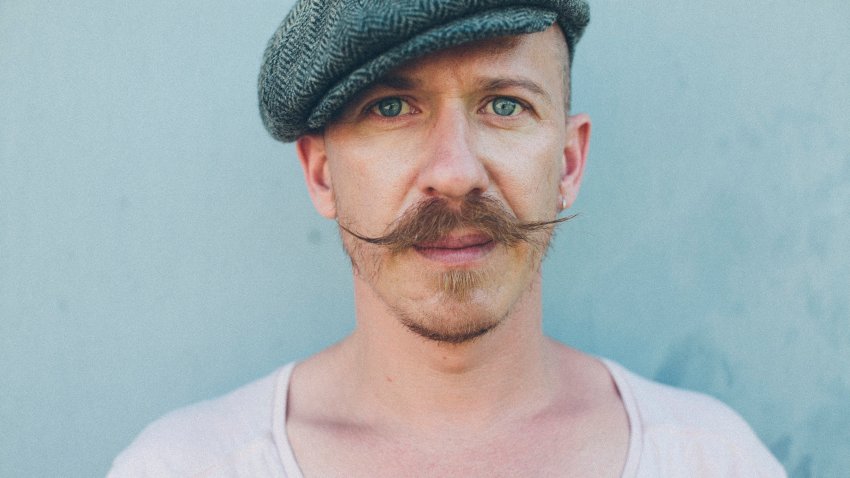 Remember earlier in the week when I promised great music as the weekend approached? Well, tonight is a humdinger of a night. Irish crooner Foy Vance (not to be confused with Vance Joy) performs at Soda Bar. He's on the same label as Mumford & Sons if that tells you anything about the caliber of star this guy is bound to become. Meanwhile, the Irenic has an all-ages show with co-headliners Vetiver and the Donkeys. Casbah welcomes Head Wound City and Tolan Shaw plays his first headlining show with his band at the Belly Up. On down the list, there are quality shows all over the place, so don't slack and stay home tonight or you'll seriously be missing out.
Thursday, June 25:
Foy Vance, Ryan McMullan @ Soda Bar
Vetiver, the Donkeys @ The Irenic
Head Wound City, Innerds, Crime Desire @ Casbah
Tolan Shaw, the Palace Ballroom, Sick Balloons @ Belly Up
Soda Bar Presents: DonCat, Oh Spirit!, Taken By Canadians @ The Merrow
Jimmy Ruelas, Roxy Jones @ Bar Pink
The Rugburns, Jeff Berkley @ Java Joe's (SOLD OUT)
Inspired & the Sleep, the Verigolds @ Boar Cross'n
Mimi Zulu @ Seven Grand
Battle for Van's Warped Tour @ House of Blues
DJ Greyboy @ Park & Rec
C.J. Boyd, Kenseth Thibideau & Nathan Hubbard/Passengers @ The Hideout
Daniel Schraer Trio, Nate Hess (Bad & The Ugly) @ Sycamore Den
Pumphouse and Caroline Corn @ Lestat's
Spirit West Coast feat. Third Day, Rend Collective, Phil Wickman @ Grandstand Stage, San Diego County Fair, Del Mar Fairgrounds
Belly Up Music Festival feat. House of Cards, Cody Lovaas, Earful, HTFU, Livin' On A Prayer vs. Thunder Road (The Best of the Garden State) @ Rock On Concert Series, San Diego County Fair, Del Mar Fairgrounds (12:30 p.m.)
Who's Bad @ Paddock Series, San Diego County Fair, Del Mar Fairground
The Las Vegas Ratpack @ San Diego Showcase, San Diego County Fair, Del Mar Fairground
Club '80s @ The Bancroft
Throwback Thursdays @ U-31
Paulette McWilliams @ Croce's Park West
R Tyme @ Humphreys Backstage Live
Apache, Big Tits, the Soaks @ Tower Bar
Open Jam Session @ Winston's (6-9 p.m.)
Junior theDISCOpunk @ Henry's
VIP 1 Year Anniversary Party @ Tin Roof (7 p.m.)
Cassie B Project @ Tin Roof
Authentic Sell Out, the Roman Watchdogs, Artis @ Winston's
Morgan Page @ Omnia
Bad Royale @ Fluxx
Alvaro @ Bassmnt
Rock Out Karaoke @ Tin Roof
Patrick Ryan & Chris James @ Tio Leo's
Vamp @ Whistle Stop
Raggabond, DJ Reefah @ Gallagher's Irish Pub
20,000 Song Karaoke @ 710 Beach Club
Rosemary Bystrak is the publicist for the Casbah and writes about the San Diego music scene, events and general musings about life in San Diego on San Diego: Dialed In. Follow her updates on Twitter or contact her directly.