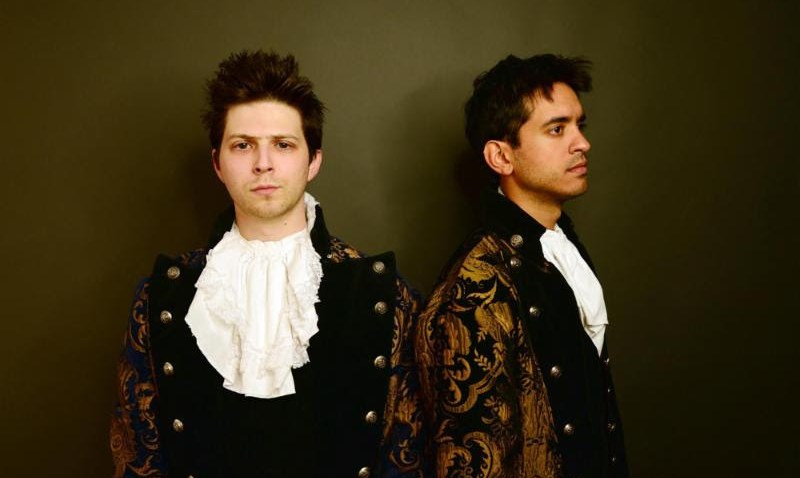 It has been an insanely busy weekend in San Diego, so hopefully today you can slow it down and fully enjoy Father's Day. Perhaps dad's day calls for the Beer Festival at the San Diego County Fair with all of its offerings. Otherwise, it's a typical night of prime choices, like You Won't, a Boston indie duo touring on their sophomore record, or Mase, whose show was moved from the Observatory to Music Box. Our friends Marujah will take a break from flooding 91x's Loudspeaker with requests while they play Kava Lounge, and post-hardcore act Hail the Sun headlines House of Blues. Some fun choices for Sunday if you need to get out for one more night.
Sunday, June 19 (Happy Father's Day!):
You Won't, Bombadil, Jocelyn Mackenzie @ Casbah
Mase, Tfame @ Music Box
Marujah, Rizing Rezistance, After Hours @ Kava Lounge
San Diego International Beer Festival @ San Diego County Fair
Rat Sabbath @ Bar Pink
Point Break Live: Can You Keanu? @ Belly Up
Sight in Sound presents: Hail the Sun, My Iron Lung, Hearts Like Lions @ House of Blues
Total Chaos, Resilience, the Velisha, the Hathcocks @ Brick by Brick
Tim Mudd, Podunk Nowhere @ Sycamore Den
Nate Currin @ Lestat's
Dave Good's Jazz Jam @ Java Joe's (2 p.m.)
The Back Room @ The Merrow
Bob's Blues Jam @ The Bancroft (3 p.m.)
Reggae Sunday @ U-31
Colour @ Tio Leo's
Jason Brown @ Humphreys Backstage Live (10 a.m.)
Marvin Banks, Tyghtship @ Humphreys Backstage Live (7 p.m.)
Daikaiju, Monolith, Dinosaur Ghost @ Tower Bar
Shades of Blue @ Winston's (5 p.m.)
Reggae Sunday @ Spin
Rosemary Bystrak is the publicist for the Casbah, the content manager for DoSD, and writes about the San Diego music scene, events and general musings about life in San Diego on San Diego: Dialed In. Follow her updates on Twitter or contact her directly.