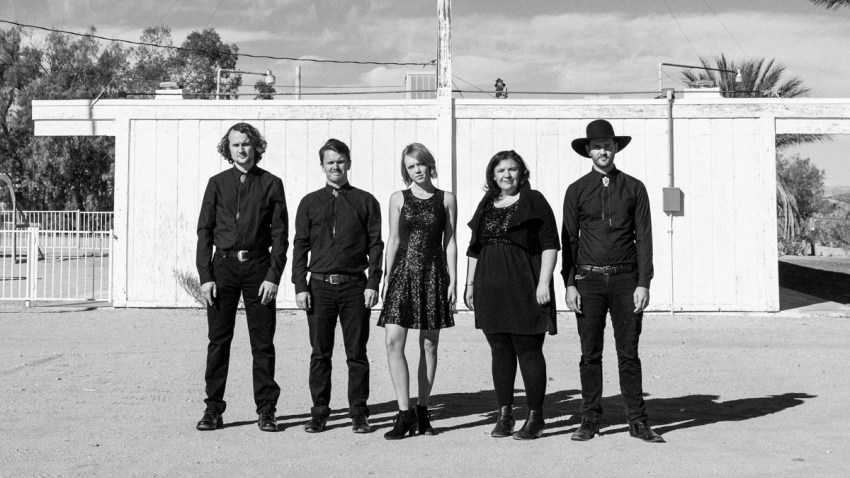 It's time for a Casbah residency, this time with the Eagle Rock Gospel Singers. What started as a group of friends singing gospel standards turned into a revolving door of musical friends who'd gather to sing. I know, it's all very kumbayah, but the result is Eagle Rock Gospel Singers, a pared-down touring version of those gatherings. The result is magical, and with the group performing in consecutive weeks, you'll perhaps fall in love with and feel the magic of gospel based in rock roots. Around town, Johnathan Richman and Tommy Larkin return with a show at the Belly Up, while And And And play Soda Bar, and Sure Fire Soul Ensemble returns to the Hideout.
Tuesday, June 16:
Eagle Rock Gospel Singers, Taurus Authority @ Casbah
Jonathan Richman featuring Tommy Larkins on drums @ Belly Up
Tiki Tuesday with Adrian Demain and Ms. Susanna Kurner @ Bar Pink
And And And, Soul-Junk, El Consumption @ Soda Bar
Sure Fire Soul Ensemble @ The Hideout
Hocus, Juice Box, Satisfi @ The Merrow
Brit Floyd (Pink Floyd tribute show) @ San Diego Civic Theatre
ListenLocalSD featuring Kevin Langdon, Mason Mercer, Torrey Mercer, Andy Vereen, Melapelus @ House of Blues, Salvation Alley
Blues Brothers 35th Anniversary Party @ House of Blues
Chet Cannon @ Humphrey's Backstage Live
Bay Park Blues @ Brick by Brick
Steph Johnson and Rob Thorsen @ Croce's Park West
Meeting of the Meyends with Destructo Bunny, Whirled Piece, Israel Maldonado, Tara Nicole, Jordan Boyd @ Winston's
The Mud Bugs @ Tio Leo's
Videodrome @ Whistle Stop
Train of Thought @ Queen Bee's
Rockabilly Tuesdays with Big City Dawgs @ Henry's Pub
High-Tech Tuesdays @ Kava Lounge
710 Country Night @ 710 Beach Club
Rosemary Bystrak is the publicist for the Casbah and writes about the San Diego music scene, events and general musings about life in San Diego on San Diego: Dialed In. Follow her updates on Twitter or contact her directly.