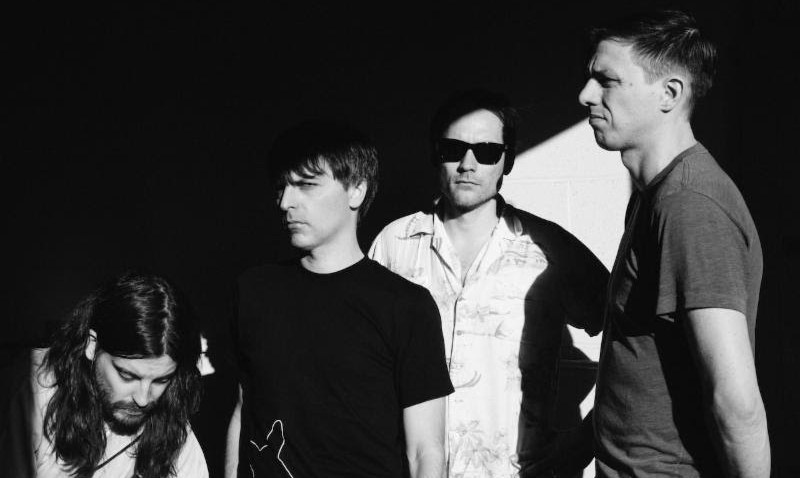 I haven't gone on a band name rant in quite some time, but the opportunity has presented itself once again. I have a lot of pet peeves when it comes to band names, but the two things that irritate me most are the single noun band names that are impossible to Google (Tennis, Girls, Drums) and obscenities. Holy F--- has been around long enough that the name is no longer shocking, but I still find it annoying every time I see it. That being said, Polaris Prize-nominated and Juno Award-winning band Holy F--- plays at the Casbah tonight, and their show is definitely one to hear. As far as the name thing goes, even the band has said on record, "It's been pretty annoying, but it's gotten us a lot of publicity, so we can't complain about that." Touche.
Sunday, June 12:
Holy F---, Doomsquad @ Casbah
Del the Funky Homosapien, Richie Cunning, Pure Power @ Observatory North Park
Fistfights With Wolves, Commissure, Quali @ Soda Bar
Rat Sabbath @ Bar Pink
Nahko and Medicine for the People @ Belly Up
Bass Tribe presents: the Opiuo Band @ Music Box
Espinoza Paz, MarchFourth! @ San Diego County Fair
For the Win, Hard to Hit, Abandoned by Bears, jasonXvoorhees, Settle Your Scores, Waves and Billows @ Soma
The Crome Domes @ Winston's (5 p.m.)
Nina Francis Showcase feat. Kate Sprague, Marklyn, Lady Rogo @ Java Joe's
The Special Consensus @ AMSD, Sweetwater Union High School
Colour @ Tio Leo's
Savage Remains, Civil Evacuation, Rotten Scoundrels, 21 Skulls @ The Bancroft (9 p.m.)
Bert Turetzky presents: Christopher Garcia with Tasha Smith Godínez @ Dizzy's
Reggae Sunday @ U-31
Outer Spaces @ Whistle Stop
Stellita @ Humphreys Backstage Live (10 a.m.-2 p.m.)
Reggie Codrington @ Humphreys Backstage Live (8 p.m.)
Murder Junkies, Die Raldo, Ad Seg, Revolt-Chix @ Til-Two Club
Alpha Pup Tour, Gypsy Mamba, Astronautica, Elusive @ Kava Lounge
Reggae Sunday @ Spin
Rosemary Bystrak is the publicist for the Casbah, the content manager for DoSD, and writes about the San Diego music scene, events and general musings about life in San Diego on San Diego: Dialed In. Follow her updates on Twitter or contact her directly.