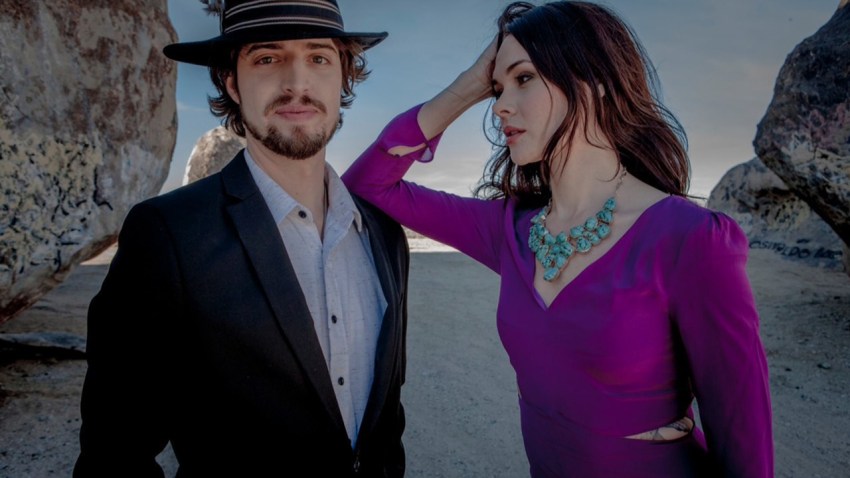 Look, I know technically Sunday night is a school night, but it's summer and rules are meant to be broken, especially when you have such amazing options for live music. Head up to the Belly Up to catch HoneyHoney, who, despite being an L.A. band, are loved in San Diego as if they're our own. Meanwhile, HONNE makes their San Diego debut with a sold-out show at the Casbah. And last mention here, but definitely not least, C.W. Stoneking makes his San Diego debut at Soda Bar. The Aussie troubadour is being compared to Tom Waits, which isn't a comparison writers just throw around willy-nilly, so you might want to check out his throwback style at this show people are sure to be talking about for a while.
An earlier version of this article mentioned Duran Duran. That show is actually on Tuesday, August 2. We regret the error --Ed.
Sunday, July 31:
KBZT presents HONNE @ Casbah (sold out)
HoneyHoney, Korey Dane @ Belly Up
C.W. Stoneking, Miss Erika Davies, Stephen El Rey @ Soda Bar
San Diego Gay Men's Chorus: Thriller, the Music of Michael Jackson @ Balboa Theatre
Joshua Powell & the Great Train Robbery @ Winston's (5:30 p.m.)
Nicky Jam, Zion, De La Ghetto, Valentino, Alx Veliz @ Viejas Arena
Rat Sabbath @ Bar Pink
Summer Festival with Gustavo Romero @ The Auditorium at TSRI
Uptown Top Ranking with Tribe of Kings @ The Office
The Hit Men @ Sycuan Casino
Colour @ Tio Leo's
Joshua Powell & the Great Train Robbery, Podunk Nowhere @ Sycamore Den
Ben Shannon, Cat Terrones @ Lestat's
Dave Good's Jazz Jam @ Java Joe's (2 p.m.)
Burlesque Sunday Tease @ The Merrow
Reggae Sunday @ U-31
Jason Brown @ Humphreys Backstage Live (10 a.m.)
Tre'sure @ Humphreys Backstage Live (8 p.m.)
A Funk Affair with Brian Ellis @ Kava Lounge
Reggae Sunday @ Spin
Rosemary Bystrak is the publicist for the Casbah, the content manager for DoSD, and writes about the San Diego music scene, events and general musings about life in San Diego on San Diego: Dialed In. Follow her updates on Twitter or contact her directly.