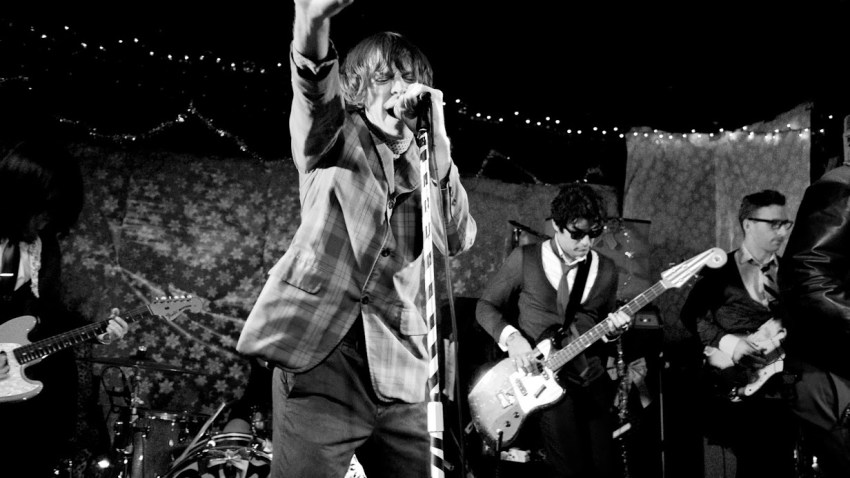 It's Independence Day weekend, so let's put away the laptops, log off of the computer, hide your dirty laundry away for the weekend, accept that the dishes in the sink might sit there an extra day or two and just kick back and chill. For three days, can we do nothing but enjoy our family and friends, travel if you must, or enjoy the city in which you live and all of the beautiful things that come with it? And by nightfall, it's party time all over the place. The Lafayette Hotel celebrates its 70-year anniversary with a free party with Euphoria Brass Band among other musical guests. Meanwhile our friends Gone Baby Gone get the party going at the Ken Club, the Amandas shake things down at the Whistle Stop, and the Schizophonics Soul Revue should keep the sweat dripping all night long at the Casbah.
Friday, July 1:
The Schizophonics Soul Revue, the Magnificent with Mighty Manfred, the RaveUps, DJ Claire & Mr Mazee @ Casbah
StereoTypes Happy Hour w/ Paul Marrone @ The Whistle Stop (5 p.m.)
The Lafayette Hotel's 70th Anniversary @ The Lafayette Hotel (free)
Luis Coronel @ San Diego County Fair
Gone Baby Gone, the Fink Bombs, Fuzz Junkies @ Ken Club
Griever, Graf Orlock, Days of Struggle, Burning Hammer @ Soda Bar
The Amandas @ Whistle Stop
Steve West's Subculture with Still Ill @ Music Box
The Broken Stems, the Liquorsmiths, 3 By Design @ House of Blues
Atomic Groove July 4th Weekend Kickoff @ Belly Up (happy hour 5 p.m.)
Common Sense, Psydecar @ Belly Up
Ringo Starr & His All Starr Band @ Humphreys Concerts By the Bay (sold out)
Ascensions, Lords & Wolves, Mandala, Awake Me Daylight, Against the Odds, Petrichor @ SOMA
Disgorge, Paroxysmal Butchering, Lurid Memory, Stages Of Decomposition @ Brick By Brick
Andrew Barrack, Xochitl, John-Paul Ashkar @ Lestat's
Nathan Welden, Ricky Ruis @ Java Joe's
Kill Chord, Mad Z and the Boones, Fractured Sky, RDG @ The Merrow
Imbalanced, 1001, Systematic Abuse, Greenskull, Dhatüra @ The Bancroft
The Routine, Kid Wilderness, Abby Normal @ 710 Beach Club
Independence Day Celebration Weekend @ 710 Beach Club
The Distractions @ Tio Leo's
Rising Star @ Humphreys Backstage Live (9 p.m.)
Hip Hop vs. Punk Rock with Tiltwheel, No-Knock Raid @ Tower Bar
Ocean Beach Comedy @ Winston's (6 p.m.)
AJ Froman, Strange Planet, the Art Dealers @ Winston's (9:30 p.m.)
DJ Dynamiq @ Fluxx
Henry Fong @ Bassmnt
Rezz @ Bang Bang
Carnage @ Omnia
Fab Friday Independence Day Weekend @ Spin
Purps & Turqs @ Kava Lounge
Club Musae @ Boar Cross'n
Rosemary Bystrak is the publicist for the Casbah, the content manager for DoSD, and writes about the San Diego music scene, events and general musings about life in San Diego on San Diego: Dialed In. Follow her updates on Twitter or contact her directly.