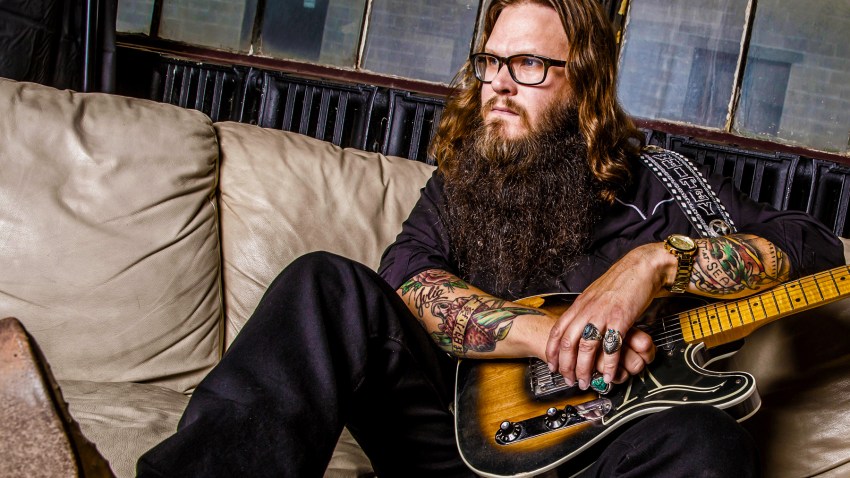 It is a great night for music in San Diego. "It's Gonna Blow," a documentary about the local music scene of the '90s, screens at the Museum of Photographic Arts, so that is for sure a great way to kick off the night. If you don't have a ticket to the sold-out event, fret not, as it will continue to be shown at various venues over time. As for shows, the Casbah turns honky-tonk as Bloodshot recording artists Whitey Morgan & the 78s perform Meanwhile, Toronto's indie-rock outfit Hooded Fang are at Soda Bar, Danish jazz vocalist Sinne Eeg performs with the Peter Sprague Trio at Dizzy''s, and Albert Lee shreds at Ramona Mainstage.
Friday, Jan. 9:
"It's Gonna Blow" screening, Pall Jenkins @ Museum of Photographic Arts (sold out)
Whitey Morgan & the 78's, Jake Loban, Joe Fletcher @ Casbah
Hooded Fang, Flaggs, Splavender @ Soda Bar
Sinne Eeg, with the Peter Sprague Trio @ Dizzy's
Katchafire, Iba MaHr @ Belly Up
Bangladesh, Marqay @ Seven Grand
Squirrelly Arts @ Brick By Brick
Amerikan Bear, Loom, the Burden @ The Hideout
6one9, Madman, Arena, Relax Man @ House of Blues
This Wild Life, Moderne, Focus In Frame, Amnesia Beach @ House of Blues Voodoo Room
Sacred Cow, Johns Last Ghost, Guidelines, Mudbone, Run 2 Cover @ SOMA
Planet Asia @ Porter's Pub
Samantha Aiken, Aaron and Jane, Brad Perry @ Lestat's
Albert Lee, Plook @ Ramona Mainstage
Unsteady, Oceanside Sound System @ The Merrow
The Fab Four @ Pechanga Resort & Casino
Atomic Groove (5 p.m.) @ Belly Up
Graham Nancarrow @ Java Joe's
Dona Pancha Fest @ The Bancroft
Bacon Bits @ U-31
SoundON Festival @ La Jolla Athenaeum
Christopher Hollyday @ Croce's Park West
Caliber (9 p.m.); Breez'n (5 p.m.) @ Humphrey's Backstage Live (5pm)
Duncan Philips, Erin Inglish @ Templar's Hall (Old Poway Park)
GrooveSession with Sister Speak @ Winston's
DJ Scooter & Ricky Rocks @ Fluxx
Joseph Luna Jump Band @ Tio Leo's
DJ Vice @ Bassmnt
Junglists' Fridays @ Kava Lounge
Middle Eastern Night @ World Beat Center
Club Musae @ Boar Cross'n
Rosemary Bystrak is the publicist for the Casbah and The North Park Theatre, and writes about the San Diego music scene, events and general musings about life in San Diego on San Diego: Dialed In. Follow her updates on Twitter or contact her directly.