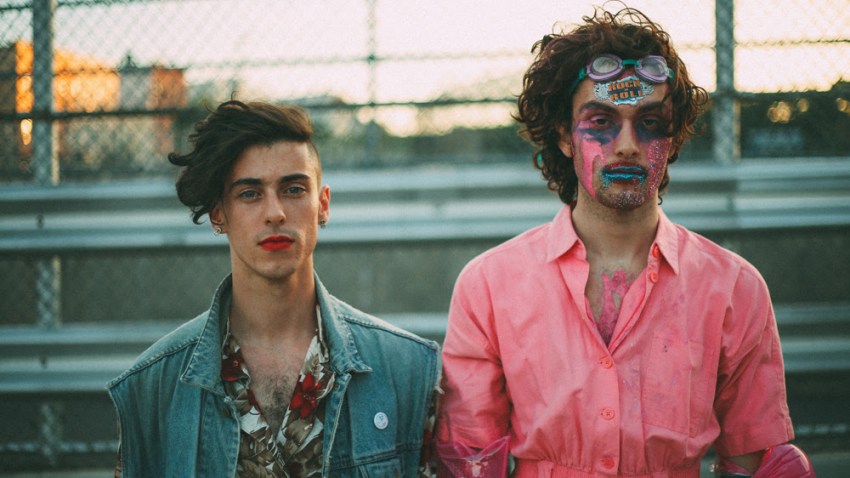 There is no question about it: Thursday is my favorite day of the week. The sheer number of shows that roll through on Thursdays -- presumably so artists can play LA on the weekend -- is sometimes astounding, and having to choose can put you in quite a bind. This week, for example, the incredible voice of Julia Holter graces the stage of the Irenic. The good news is that the shows at the Irenic are over by 10, so you could theoretically hit more than one show if you plan strategically. At the Casbah, you can catch legend Wanda Jackson, The Motet bring the funk at the Belly Up, and goth legends Orgy play at the Brick. Still, I think the winner for the night is PWR BTTM, who promise to raise hell and thoroughly entertain with a raucous show. Lots of great choices to get your weekend going a little bit early.
Thursday, Jan. 28:
Julia Holter, Circuit Des Yeux @ The Irenic
PWR BTTM, Gone Baby Gone @ The Hideout
Wanda Jackson, Action Andy & the Hi-Tones, Recommended Dosage DJ's @ Casbah
Orgy, Death Valley High, Mursic @ Brick By Brick
The Motet, Sophistafunk @ Belly Up
Sir Daniel (CDrRelease), Third Eye Command, DJ Nez @ Soda Bar
Chromeo (DJ set) @ Parq
Joshua Taylor, Ves Frank @ Sycamore Den
Masashi, Brandon Fong @ Lestat's
Jeff Berkley / Veronica May @ Java Joe's
Dustin Lynch, Chris Lane, Tyler Rich @ House of Blues
Just In Case, Alive & Well, Giant Surprise @ The Merrow
John Underwood, Chris Fox and Clint Westwood @ The Bancroft
Throwback Thursdays @ U-31
Liz Grace Duo @ Croce's Park West
Francoise Sims @ Humphrey's Backstage Live
Free Throw, Young & Heartless, Sinai Vessel, Charlie Kelly @ Che Cafe
Open Jam Session @ Winston's (6-9 p.m.)
The Return of the Clean Cuts DJs @ Til-Two Club
Jenna Lyle @ Space4art
Dvbbs @ Omnia
Valley Maker @ Quartyard
Vamp @ Whistle Stop
Acid Varsity @ Kava Lounge
Little Kings @ Tio Leo's
SM Familia, DJ Reefah, TRC Soundsystem @ Gallagher's Irish Pub
Monolith @ Boar Cross'n
Rosemary Bystrak is the publicist for the Casbah, the content manager for DoSD, and writes about the San Diego music scene, events and general musings about life in San Diego on San Diego: Dialed In. Follow her updates on Twitter or contact her directly.