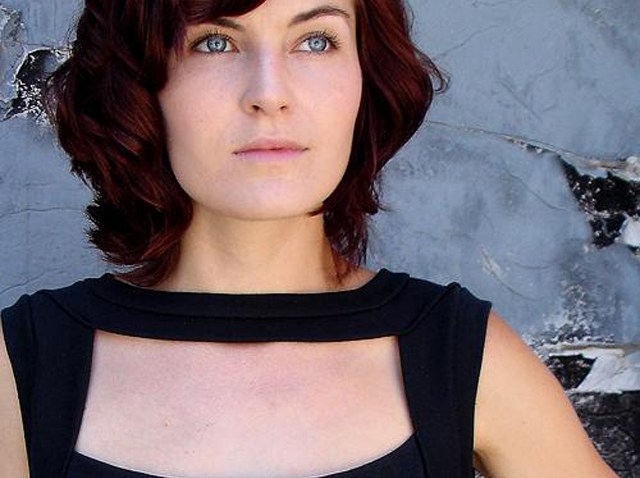 It's no secret that we love Miss Erika Davies around these parts, and tonight is an extra-special chance to see her perform at the grand re-opening party of West Coast Tavern. The party is gonna be themed, so get your flapper dress ready for a Roaring '20s party complete with casino tables and the tavern's signature whiskey and bourbon cocktails. The party is open to the public after 9 p.m., so come show your pretty poker faces.
Thursday, Jan. 13:
Trashcan Fires, Immovable Objects, Quiet DJs @ Whistle Stop
Grand reopening party featuring Miss Erika Davies @ West Coast Tavern
Rebelution @ House of Blues
The Black Swans, El Monte Slim, Michael McGraw @ Soda Bar
Jaws Went Swimming, Unwynd, Beta Lion @ Tin Can
The Deaf Pilots @ Che Cafe
Jazz West @ Riviera Supper Club
Wet Ink Ensemble @ The Loft
John Hull, Johnny Swim, Scott Mathiasen @ Lestat's
Brick By Brick presents Mac Miller @ The Epicentre
Boom Culture @ Winston's
Bayou Brothers @ Patrick's II
Sandollar @ Coyote Bar & Grill
Mike Myrdal @ Tiki House
Lady Parts, Kelsea Rae Little @ Ruby Room
News From the Front, Skipjack, Middle Finger, DJ Blackie @ The Shakedown
Diane Schuur @ Anthology (7:30, 9:30)
Soul Jazz @ Croce's
Moonlight Serenade Orchestra @ The Lucky Star Restaurant (54th & University)
Ruby and the Red Hots @ Humphreys Backstage Live
The Flock of '80s @ Henry's Pub
Missy Andersen @ Marble Room
Chrononaut-Steampunk Party @ Queen Bee's
Duchess, the Tractor Men, Kera and the Lesbians @ Boar Cross'n
Buzz Campbell and Hot Rod Lincoln @ Valley View Casino
TRC Sound System @ Gallagher's
Live band karaoke @ 710 Beach Club
Jackson and Jesus @ McP's Irish Pub
Sunny Rude @ Hennessey's Carlsbad
Scott Wilson @ Claire de Lune
Carnival Cabaret @ Casino Pauma
Altruism @ Kava Lounge
Urban Superstar's Swagfest Tour @ Second Wind Santee
Open Mic (three-year anniversary) @ Skybox
Rosemary Bystrak writes about the San Diego music scene, events, and sometimes whatever creeps into her head on her music blog San Diego: Dialed In. Check it for even more listings. She also provides social media content for the Casbah. Follow her updates at twitter.com/sddialedin or submit your music listings.