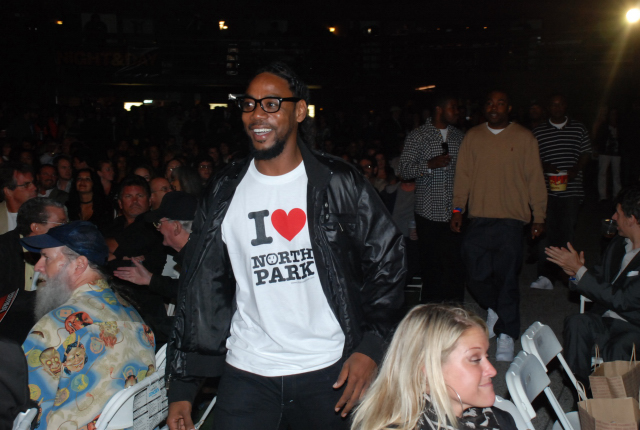 Do you think that San Diego is a hip-hop town? Because honestly, I hadn't really ever seen any great emergence of the genre, and then DJ Artistic and Tramlife put together the Battle Bots Tuesdays at the Casbah, and suddenly it felt like even if the genre isn't taking over, at least people in this town are paying closer attention to it. Maybe there was something else to change the tide, but whatever the case, head down to the Casbah Tuesday night to catch another Beat Battle -- or maybe even enter yourself. Meanwhile, it's Tiki Tuesday at Bar Pink, while Graham Nancarrow gets a little country at Brick by Brick, and the Merrow hosts three up-and-coming locals for a chill Tuesday night in San Diego.
Tuesday, Jan. 20:
Hip Hop Beat Battle with DJ Artistic, Tramlife @ Casbah
Tiki Tuesday @ Bar Pink
Graham Nancarrow @ Brick by Brick
Good Morning Coffee, Degen, the Verigolds @ The Merrow
SureFire Soul Ensemble @ The Hideout
Stranger, Ease Up, True Press, DJ Carlos Culture @ Belly Up
Blue Largo @ Humphrey's Backstage Live
Lori Bell and Ron Satterfield @ Croce's Park West
Too Many Zooz @ Winston's
Zydeco Patrol @ Tio Leo's
Videodrome @ Whistle Stop
Train of Thought @ Queen Bee's
Mr. White @ Spin Nightclub
#Tr@pped with DJ Ramsey @ The Office
Big City Dawgs @ Henry's Pub
High Tech Tuesdays @ Kava Lounge
EDM Tuesdays @ 710 Beach Club
Rosemary Bystrak is the publicist for the Casbah and writes about the San Diego music scene, events and general musings about life in San Diego on San Diego: Dialed In. Follow her updates on Twitter or contact her directly.