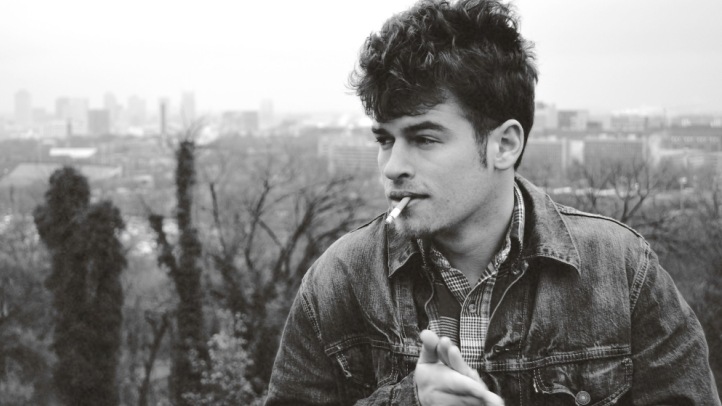 There's this really beautiful thing about live music. Sometimes you get these little gems that are completely unexpected if you just get the right bug in your ear. On Tuesday, Night Beds perform at the Casbah, and I guarantee that this is going to be one of those shows that will be one that people who attend will talk about, and people who miss will sorely regret missing the first San Diego performance. Here's what you need to know: Night Beds is the solo project of 23-year-old Winston Yellen, originally from Colorado Springs but currently living and recording in Nashville. Dead Oceans got their hands on some demos and decided to release his debut, Country Sleep. With comparisons to Mark Kozelek or Red House Painters/Sun Kil Moon or Jim James of My Morning Jacket, Winston's got chops. What isn't known is if Night Beds is a he or a them, as a recent performance on Late Night With Jimmy Fallon involved a whole band playing as Night Beds. This is right in my wheelhouse, and hopefully, you venture out to see if Night Beds is in yours.
Tuesday, February 19:
Night Beds, John Meeks @ Casbah
Broadway Calls, My Iron Lung, Beside Myself @ Soda Bar
Beer Fest, with Reeform, HeadNorth @ Belly Up
Tori Rogg, Uuvvwwz (Saddlecreek Records), Duping the Public @ The Void
Dexter Riley Experiment, Amigo, Kitty Plague @ Tin Can
Oliver Trolley, the Short Eyes, Mothlight, Small City Calling @ The Griffin
The Beer Bellys, Poppin' Firecrackers, DJ Stack-aly @ Tower Bar
Lion Path, Jam Kwest, Soulective @ Winston's
Klub Therapy presents Velvet Acid Christ, the Twilight Garden, Squirrelly Arts, DJs Bryan Pollard, Complex, PNM @ Brick By Brick
Spank Pops, 2bers, Def Rare, Day Go Produce @ Kava Lounge
Meagan Flint @ Riviera Supper Club
Nathan James & Rhythm Scratchers @ Humphreys Backstage Live
Mike Wofford/Holly Hofmann Quartet @ Croce's
The Hero Inside, Haulover Drive, Full Revolution @ Ruby Room
Train of Thought @ Queen Bee's
Tomcat Courtney @ La Gran Tapa
The Void @ The Office
Doug Allen @ The Kraken
Sweet Dreams @ Tiki House
Friends Chill @ Whistle Stop
Tiki Two's Day, hosted by Mr. Adian Demain @ Bar Pink
Walter's Chicken Jam @ Patrick's Gaslamp Pub
Battle of the Bands @ 710 Beach Club
Rosemary Bystrak writes about the San Diego music scene, events and general musings about life in San Diego on San Diego: Dialed In. Follow her updates on Twitter or contact her directly.