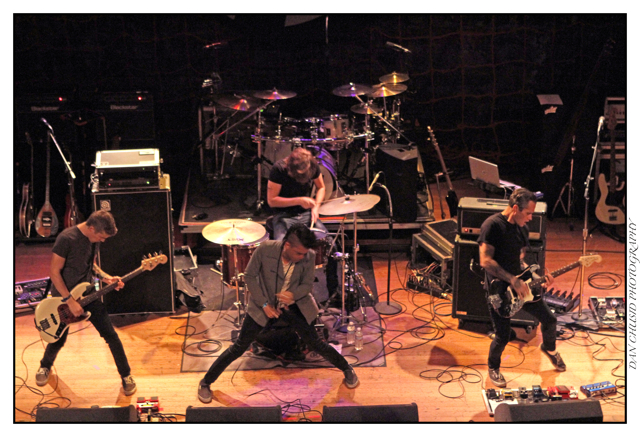 Monday night's lineup wants to punch you in the face, and not in a bad way. Graveyard have already sold out their show at the Casbah, and that was before Blackout Party was even added to play in the Atari Lounge between sets. Over at the Griffin, you can catch the Justin Pearson-fronted Retox, who take no prisoners. Rounded out with an all-local lineup, this show is definitely worth your attention, with Wha?, Secret Fun Club and Ghetto Blaster.
Monday February 18:
Graveyard, the Shrine, Blackout Party (Atari Lounge) @ Casbah (sold out)
Daydream Nation presents Retox, Wha?, Secret Fun Club, Ghetto Blaster @ The Griffin
Space Town Savior, Mike Bleeds, Hyperwave, Wizwars, Dasid, Jiffypop23 @ Soda Bar
The Tin Can Country Club, featuring Brooke Nicole Telarico @ Tin Can
Monday Night Mass, with the Husky Boy All-Stars @ Bar Pink
Dirty Mondays, with DJ Gabe Vega @ The Saloon (Encinitas)
Chet Cannon @ Humphreys Backstage Live
Dave Scott & Monsoon Jazz @ Croce's
Stunna @ Air Conditioned Lounge
Open Mic @ Lestat's
Electric Waste Band @ Winston's
Trivia Quiz Night @ Whistle Stop
Dub Dynamite @ The Office
Doug Allen @ The Kraken
Deejha & Walter @ Patrick's Gaslamp Pub
Rosemary Bystrak writes about the San Diego music scene, events and general musings about life in San Diego on San Diego: Dialed In. Follow her updates on Twitter or contact her directly.