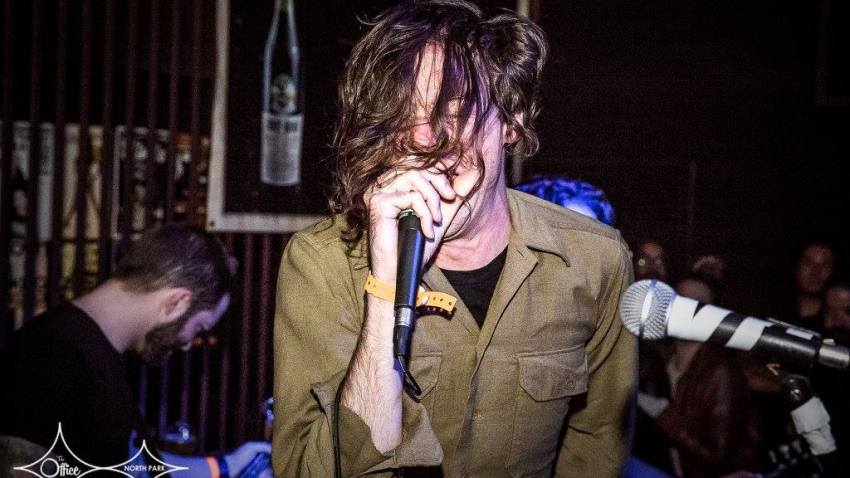 You can take your pick on Thursday -- there are great options all over town. Our buddy Gary Hankins is at Sycamore Den for an intimate affair, while the Casbah gets rock steady jumping with the ska kings of the Toasters. Dig the Kid brings lively alt-rock with soaring vocals to the Soda Bar, and DJ Ikah Love keeps it bumping at Bar Pink. If you're feeling on the artsy tip, Culture & Cocktails is at the San Diego Museum of Art, or there's a Third Thursday mingle at MCASD. Make it a laid-back night before the weekend really heats up -- and not just literally.
Thursday, Feb. 18:
Gary Hankins, Tara Castro, Kezekiah Aaron Bussey @ Sycamore Den
The Toasters, the Pomps, Oceanside Sound System @ Casbah
Dig the Kid, Lucia, Omega Three @ Soda Bar
DJ Ikah Love @ Bar Pink
Random Rab, 9 Theory, Morpheus @ Belly Up
A Spotlight on the Baritone Saxophone @ Dizzy's
Postponed: Miguel Mateos, Said Aguilar @ Music Box
Quali, Breathing Patterns, Giant Surprise @ The Hideout
Robert Gillies, Callie Crofts @ Lestat's
Cradle of Filth, Butcher Babies, Ne Obliviscaris @ House of Blues
Retra, Boychick, Los Shadows, Velvet Club @ The Merrow
Erin McKeown @ La Jolla Playhouse
DarkWaveGarden @ The Bancroft
Culture & Cocktails: Sculpture & Cocktails @ San Diego Museum of Art (6-10 p.m.)
Free Third Thursday @ Museum of Contemporary Art San Diego, downtown (5-7 p.m.)
R: Tyme @ Humphrey's Backstage Live
Open Jam Session @ Winston's (6-9 pm.)
Aaron Goldberg Trio @ La Jolla Athenaeum
1st Marine Division Band @ California Center for the Arts, Escondido
'80s Night, with Saul Q @ El Dorado
Astrojump @ Whistle Stop
Acid Varsity Live @ Kava Lounge
Mercedes Moore @ Tio Leo's
Layne Tadesse 7Seal Dub, DJ Reefah, TRC Soundsystem @ Gallagher's Irish Pub
Reason to Rebel @ Boar Cross'n
Rosemary Bystrak is the publicist for the Casbah, the content manager for DoSD, and writes about the San Diego music scene, events and general musings about life in San Diego on San Diego: Dialed In. Follow her updates on Twitter or contact her directly.