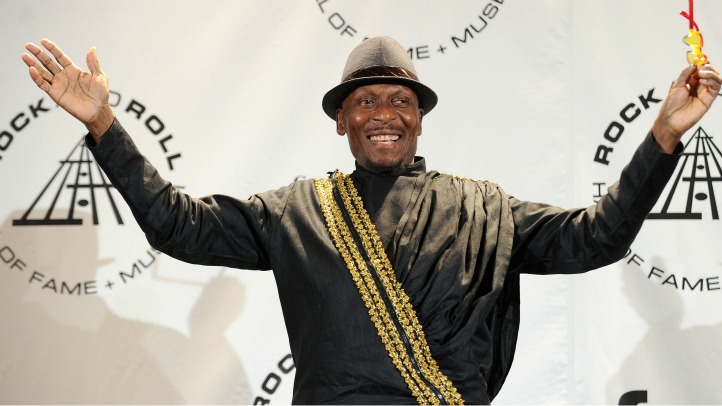 SoundDiego covered Sunset Sessions extensively last year, providing videos, interviews and pictures to keep you in the loop on the exclusive music-industry event. We'll be heading back to the event this weekend to bring you more coverage, but in a rare glimpse behind the curtain, you can actually attend a show with one of this year's big draws on Wednesday when reggae legend Jimmy Cliff performs at the Belly Up. The night should be a memorable one, with Cliff sharing stories from his colorful life and impressive music career. If that doesn't suit your fancy, Howlin' Rain is at the Casbah, eukele master Jake Shimabukuro shreds at the Balboa Theater, and guitar legend Ottmar Liebert performs two shows at Anthology.
Wednesday, Feb. 15:
Sunset Sessions presents An Evening of Music and Story with Jimmy Cliff, Lukas Nelson @ Belly Up
Howlin' Rain, Allah-Las, Shaking Pyramid @ Casbah
Dracula Lewis, Jaws, Infinity Dots @ Tin Can
Jake Shimabukuro @ Balboa Theatre
Picus Maximus, Agave @ The Griffin
Ottmar Liebert & Luna Negra @ Anthology (7:30 p.m. & 9:30 p.m.)
Josh Damigo @ House of Blues Voodoo Stage
Milo Greene @ The Loft
Stevie & the Hi-Staxx @ Bar Pink
Whitney Shay & the Shakedowns @ Humphreys Backstage Live
Michele Lundeen & Blues Streak @ Patrick's Gaslamp Pub
Chad Cavanaugh, Chad Taggart, Deno Marquee @ Lestat's
Thee 90 Proof Pissers @ Riviera Supper Club
Physical Education Presents: Moonlight Matters, Damn Jules, French Kiss Collective @ El Dorado
Privet Duo Project, Crosswalk Heroes, A.K. Sturgis @ Ruby Room
Wreck Shop Wednesdays with Plane Without A Pilot, Gatsby's Fiddle @ The Office
Real Eyes, Skandar the Messenger, Synchronometry, Animal Riot @ Kava Lounge
Gilbert Castellanos w/ The New Latin Jazz Quintet @ El Camino
Wednesday Shakedown @ Henry's Pub
Evolution @ Club Kadan
Lady Dottie & the Diamonds @ Gallagher's Irish Pub
Club Kingston Presents: Badfish, DJ Carlos Culture @ Winston's
Firehouse Swing Night @ Queen Bee's
Karaoke @ Chico Club
Trent Hancock @ Marble Room
Sue Palmer @ Croce's
Northstar @ Coyote Bar & Grill
Now.Hear.This! @ Whistle Stop
Tommy Price @ McP's Irish Pub
Rosemary Bystrak writes about the San Diego music scene, events and general musings about life in San Diego on San Diego: Dialed In. Follow her updates on Twitter or contact her directly.