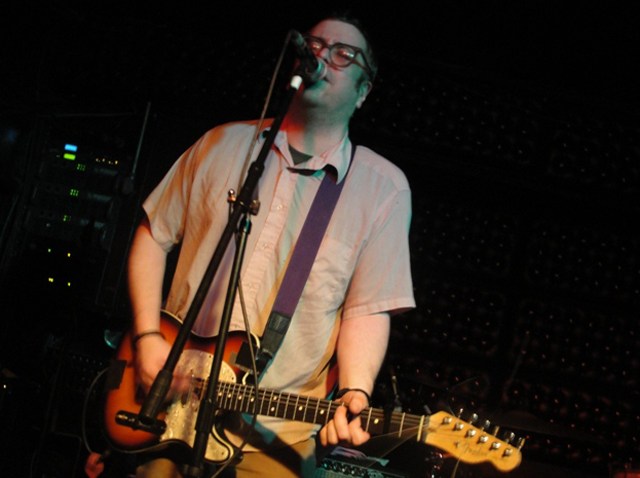 Do you have a can't-miss band in your life? Like, the band doesn't really put out any new material but you know their entire catalog by heart and they keep touring, so you see them every single time they come to town because they continue to be awesome? Well, for me, that band is Drag the River. You never know what you're going to get with a Drag the River show. Are the band members getting along? Is it going to be the full band? You just never know, which is why every year when the band comes around, they are the hands-down must-see of whatever night they're playing.
Monday, Feb. 13:
Anti-Monday League presents Drag the River, Tumbledown, Otis!!! @ Casbah
Digital Leather, Tar Halos, Stalins of Sound @ Soda Bar
Landis, Hot Mustard, Kitty Plague @ Tin Can
Soul Jazz Jam, with the Fire Eaters @ Bar Pink
Lake Street Drive, Josh Damigo @ Queen Bee's
Pyrate Punx present CPA, Shark Blood, Pyrate Punx DJs @ Tower Bar
Dirty Mondays, with DJ Gabe Vega @ The Saloon
Kevin Cavanaugh @ Riviera Supper Club
Stoney B. Blues Band @ Humphreys Backstage Live
Monday Night Raw Comedy @ Ruby Room
Open Mic @ Lestat's
Dave Scott & Monsoon Jazz @ Croce's
Missy Mondays. with Missy Andersen (duo) @ Patrick's Gaslamp Pub
Kyle Sorrell @ Tiki House
B----y Bingo @ The Loft
Off the Clock Industry Night @ Henry's Pub
Electric Waste Band @ Winston's
Monday Night Mic @ Club Kadan
Electro Mondayz @ 710 Beach Club
Doug Allen @ The Kraken
Rosemary Bystrak writes about the San Diego music scene, events and general musings about life in San Diego on San Diego: Dialed In. Follow her updates on Twitter or contact her directly.