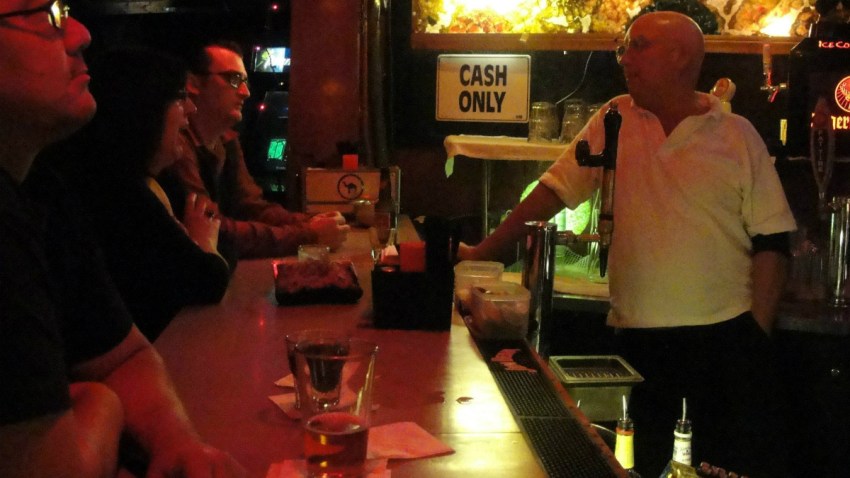 It came as a surprise for many of us in the local music community, when we heard of the passing of Bob Bennett -- one of the original owners of the Casbah, longtime bartender and friend to everyone who walked through the threshold of the venue over the years. His passing is a great loss that reverberates across our community. Wednesday night, friends gather in his memory with a lineup of speakers and bands to toast our dear Uncle Bob. Around town, music abounds with the incredible Rocco Deluca at House of Blues, the sultry voice of Vonda Shepard at the Belly Up and Tony Furtado & the Western Collective at UCSD's the Loft.
Wednesday, Feb. 4:
Memorial and Celebration of Bob Bennett featuring Mr. Tube & the Flying Objects, C.L.A., the Bedbreakers, Gary Shuffler, Ted Washington @ Casbah (invite only)
Rocco Deluca, J III, Old Man @ House of Blues
Vonda Shepard, Luke Williams @ Belly Up (seated show)
Tony Furtado & the Western Collective @ The Loft, UCSD
Juice Box, Kingdom of Lights, Flakes, Hand Drawn Tree @ Soda Bar
James Otto, Morgan Leigh Band, Podunk Nowhere @ Brick by Brick
DJ Grand Masta Rats @ Bar Pink
'80s/'90s with Joemama, Girth, Smudge @ The Hideout
Street Gypsies, the Trunk Slammers, Mike Wojniak @ The Merrow
The Uptown Rhythm Makers @ California Center for the Arts, Escondido
Young Lion Series featuring Scott Roberts @ Croce's Park West
Robin Henkel @ Java Joe's
Saffies of the Sea, Gonejah, LSD, Eskimo Bros @ U- 31
Gilbert Castellanos Jazz Jam @ Seven Grand
Records with Roger @ Bluefoot
The Ratts Revenge - DJ Tiki Thomas and Mikey Ratt @ Tower Bar
Eddie Turbo & Dubchops @ The Office
Kevin Smith @ Humphrey's Backstage Live
Wu-Tang Wednesdays @ Whistle Stop
The Fooks @ Henry's Pub
Rosemary Bystrak is the publicist for the Casbah and writes about the San Diego music scene, events and general musings about life in San Diego on San Diego: Dialed In. Follow her updates on Twitter or contact her directly.