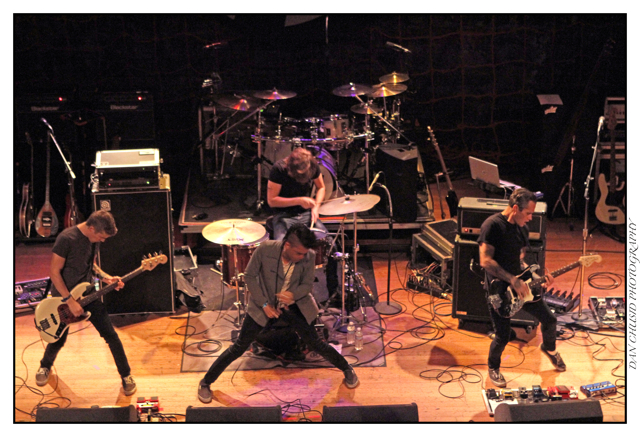 No reason to stay home on Tuesday night when our rock scene is so vibrant. Catch Justin Pearson and Retox at the Casbah as they launch their musical assault along with Ghetto Blaster and a rare appearance by the Long and Short of It. The Hideout hosts skillful songstress Mariel, and the Fink Bombs get their Tiki on at Bar Pink. If you have kids, try getting them to City College tonight for a special performance by Euphoria Brass Band.
Tuesday, Feb. 10:
Retox, Whores, Ghetto Blaster, the Long and Short of It @ Casbah
Mariel, the Paper Thins, Sullen Ray @ The Hideout
Tiki Tuesday with the Fink Bombs @ Bar Pink
Euphoria Brass Band @ Lyman Saville Theatre, San Diego City College
Heyrocco, Young Wants, Model Talk, the Colour Monday @ Soda Bar
Lexington Field, Brick Top Blaggers, Quel Bordel @ The Merrow
Migos, Gold Records and guests @ The Observatory North Park
Granger Smith featuring Earl Dibbles Jr., Sam Shupak @ Belly Up
Cadillac Wreckers @ Humphrey's Backstage Live
Steph Johnson, Rob Thorsen @ Croce's Park West
Gustavo Romero, Massimo Somezi @ La Jolla Athenaeum
Meeting of the Meyends @ Winston's
Michelle Lundeen @ Tio Leo's
Videodrome @ Whistle Stop
Train of Thought @ Queen Bee's
#Tr@pped with DJ Ramsey @ The Office
Rockabilly Tuesdays with Big City Dawgs @ Henry's Pub
High Tech Tuesdays @ Kava Lounge
EDM Tuesdays @ 710 Beach Club
Rosemary Bystrak is the publicist for the Casbah and writes about the San Diego music scene, events and general musings about life in San Diego on San Diego: Dialed In. Follow her updates on Twitter or contact her directly.