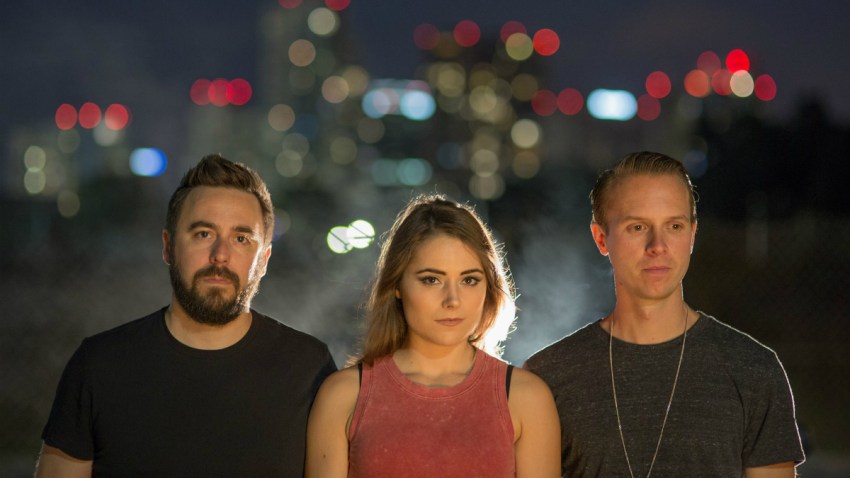 It's been an eventful weekend in San Diego, but it isn't over yet. I was recently asked to make sort of an inventory of San Diego's top talent, and if I were to put that into one lineup, you'd have something that looks a lot like SoNo Fest. (Of course, there'd be like five more stages to allow even more local faves, but we can't be greedy.) To me, this is one of San Diego's most unique community events, where a ticket pays for a handcrafted pottery bowl to sample select chilis and a nice stroll to check out live music -- all of which supports McKinley Elementary. Bit Maps, Le Chateau and many others who hail from the 'hood will be there. By nightfall, Night Moves and the lovely Haley Bonar play the Casbah, John Waters is back for his storytelling and comedy at Belly Up and Mr. Little Jeans is a worthy show at Soda Bar.
Sunday, Dec. 4:
SoNo Fest and Chili Cookoff 2016 w/ Bit Maps, Le Chateau, Levi Dean & the Americats, Sara Petite, Shawn Rohlf & the Buskers, the Bed Breakers, the Creepy Creeps, the Downs Family, the Fremonts, the Nards, the Phantoms, Ypsitucky @ 32nd and Thorn (11 a.m.)
Night Moves, Haley Bonar @ Casbah
A John Waters' Christmas: A Seated Show @ Belly Up
Mr. Little Jeans, Trace, 9 Theory @ Soda Bar
Ben De La Cour @ Brick 15
The Nutcracker presented by Royal Academy of Performing Arts @ California Center for the Arts Escondido
Bar Pink Prom @ Bar Pink
Refuse, Bonebreaker, Castaway, Regardless @ Che Cafe
DJ Like Female w/ Miss Lady D & DJ Hairjob @ Blonde
Live & Local w/ Flower Child, Abandoned Stereo, Digital Daze @ The Holding Company 1502
Mr. Williamz, Uptown Top Ranking @ The Office
Grits & Glamour: Lorrie Morgan, Pam Tillis @ Sycuan
Seeker, Hollow Earth, Cave Bastard @ Brick by Brick
Dave Good's Jazz Jam @ Java Joe's (2 p.m.)
Gimme Gimme Gimme @ The Bancroft
Reggae Sunday @ U-31
Mercedes Moore @ Humphreys Backstage Live (10 a.m.)
Cerissa McQueen @ Humphreys Backstage Live (7 p.m.)
Jetwash @ Winston's (5:30 p.m.)
Stereosonic @ V Lounge, Viejas Casino
Electro Cute @ Kava Lounge
Reggae Sunday @ Spin
Rosemary Bystrak is the publicist for the Casbah and writes about the San Diego music scene, events and general musings about life in San Diego on San Diego: Dialed In. Follow her updates on Twitter or contact her directly.