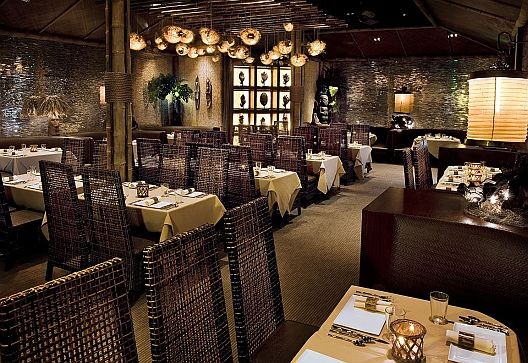 With Christmas falling on a Friday this year, you can be sure of one thing tonight -- the weekend warriors will be out in full force. With that in mind, be extra conscientious on the roadways and designate a driver, and perhaps catch a show where you're less likely to encounter amateur-hour behavior. At the Casbah, the Blasters bring rock, while RJ gets down at the Observatory. You can't go wrong with Mr. Tube & the Flying Objects at Soda Bar, B-Side Players by the beach at Winston's, or Batlords at the Ken Club. There are plenty of fun shows tonight to make up for missing a Friday on the town in usual fashion.
Saturday, Dec. 26:
The Blasters, Deke Dickerson and the Ecco-Fonics @ Casbah
RJ @ The Observatory North Park
Mr Tube & the Flying Objects, the Bassics, Lumps @ Soda Bar
The B-Side Players @ Winston's
Batlords, Never Pass Go, Hocus, Toothless George @ Ken Club
Cash'd Out Christmas, Sara Petite's Loretta Lynn Tribute, Suspicious Minds @ Belly Up
Booty Bassment @ Whistle Stop
Strangelove, the Cured, Planet Earth: Duran Duran Tribute, Idolized @ House of Blues
Fantasy: R&B Rump Shakers @ The Hideout
Sleepwalking: Lowrider Oldies, Old School Funk Dance Party @ Til-Two Club
M.E. Law, Bobo Czarnowski @ Java Joe's
Curses!, Boys Don't Disco @ Bang Bang
Comedy @ The Bancroft
Junior theDISCOpunk @ U-31
DJ Politik @ Parq
Gio & Diamond @ Croce's Park West (noon)
Eve Selis & Friends @ Croce's Park West
Lotus The Band @ Humphreys Backstage Live (5 p.m.)
Rising Star @ Humphreys Backstage Live (9 p.m.)
Brett Bodley @ Fluxx
The Good Vibes Family Christmas @ Kava Lounge
DJ OMZ @ Gallagher's Irish Pub
Brent Hollingworth @ 710 Beach Club (6-9 p.m.)
Christmas Karaoke @ 710 Beach Club
Karaoke @ The Merrow (8 p.m.)
Rosemary Bystrak is the publicist for the Casbah and writes about the San Diego music scene, events and general musings about life in San Diego on San Diego: Dialed In. Follow her updates on Twitter or contact her directly.