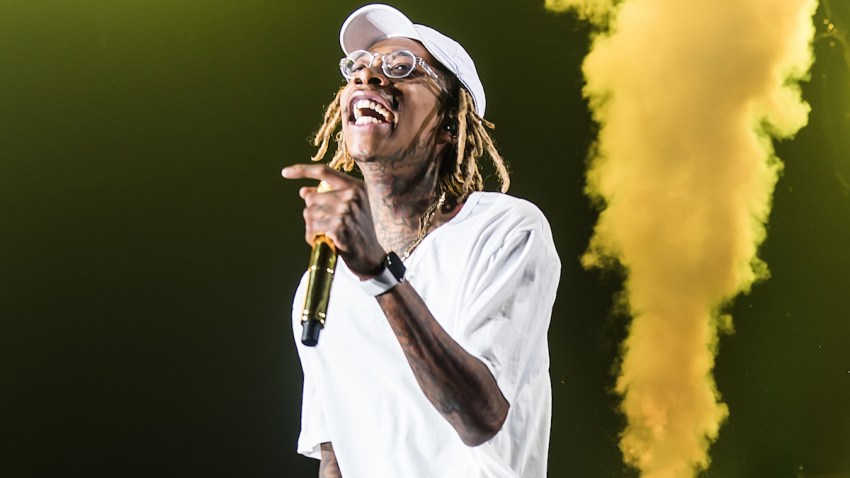 Saturday night brings plenty of fun to be had all over the county, and some great music rolls through, too. Spend your afternoon at the Casbah perusing records while having a cranhammer and rocking out to local tastemakers spinning records. By night, head back for the return of Ilya, who lead a lineup of great local acts. At Soda Bar, you can catch New Orleans rockers Cowboy Mouth, who rarely make any appearances south of the Belly Up, or head south to Chula Vista for the Boys of Zummer Tour with Fall Out Boy and Wiz Khalifa. Of course, if you have a young daughter and she's still obsessed with Elsa and Anna, singer Idina Menzel will be at the Open Air Theatre; elsewere, Ottmar Liebert performs at the House of Blues. The music is all over the map, so hopefully you can find something that tickles your fancy.
Saturday, August 8, 2015:
Boys of Zummer Tour, featuring Wiz Khalifa, Fall Out Boy, Hoodie Allen, DJ Drama @ Sleep Train Amphitheatre
Vinyl Junkies Record Swap @ Casbah (11am-5pm)
Ilya, Soft Lions, Bit Maps, Le Chateau @ Casbah
Cowboy Mouth, Behind the Wagon @ Soda Bar
Idina Menzel @ Open Air Theatre
Taylor Gang Takeover, featuring DJ Daddy Kat (aka Wiz Khalifa) @ Fluxx
The MilkCrates DJs @ Bar Pink
Q-Fanes (Caifanes), the X Offenders (Blondie, Los Esmiths) @ Ken CLub
Five Jazz Musicians Who Also Sing @ Dizzy's
Ottmar Liebert & Luna Negra @ House of Blues
Shawshank Redeemed, (EP release!), Impale Thy Neighbor, Hannibal, Sacred Cow, Illuminate @ SOMA
Weekend, King Woman @ The Hideout
Hellbent, the Song Renames the Same, Alice & the Cooper Gang @ Brick By Brick
Thomas Ian Nicholas Band, Caitlin Evanson, Johnny Lucas, Caroline Corn @ Lestat's
Oh Ridge @ Java Joe's
Nora en Pure @ Bang Bang
Township Rebellion, AEmpire, Mario Esteban & the Blessed Hellhounds @ The Merrow
Geneva Bedlam @ The Bancroft
Saul Q @ U-31
Mark Fisher @ Croce's Park West (12 p.m.)
Charlie Arbelaez Bebop Quartet @ Croce's Park West (7 p.m.)
Michele Lundeen @ Humphrey's Backstage Live (5 p.m.)
Rising Star @ Humphrey's Backstage Live (9 p.m.)
Avenues, Hard Fall Hearts, the BlackJackits, the Limit Club @ Tower Bar
The Fab Lushes @ Winston's (5-8 p.m.)
Midnight North, Spafford @ Winston's
AJ Froman, Geyser House, Glasmus, Odakota @ Til-Two Club
Rosemary Bystrak is the publicist for the Casbah and writes about the San Diego music scene, events and general musings about life in San Diego on San Diego: Dialed In. Follow her updates on Twitter or contact her directly.